Val Layne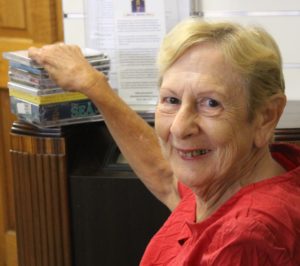 After some years of general primary teaching Val Layne was appointed to a music teacher position in a primary school in Brisbane, Queensland. Later she was one of the first three to be appointed as a Music Advisory Teacher in the Queensland Education Department. The appointment was to Brisbane West Education Region to work across a wide range of primary schools with general teachers as well as music teachers.
In 1976 Val took up the position of Music Education Officer (Primary) in the Music Section of the Department of Education. In this position she paid advisory visits to music teachers in all parts of the State. Another important aspect of her work was to plan and implement professional development sessions and courses. These varied in length from a day to ten weeks.
The ten week courses for Primary Music Teachers were strongly influenced by Kodaly principles of Music education.
The position of Senior Education Officer (Music) was the next appointment in 1992 still within Education Queensland, and some years later she took on the role of Senior Education Officer (Performing Arts).
During the years from 1976 until retirement Val was involved in the development of the Music Syllabus and Guidelines Years 1-7 and also had input into the music strand of The Arts Syllabus Years 1-10.
Between 1987 and 1999 Val was heavily involved in the development of five levels of Tune In, music education program developed for students in Queensland who didn't have access to a music teacher due to distance.
Val also co-authored Let's Make Music Stages 1-3 published by The Jacaranda Press, 1977.
Honorary Life Members
Latest News
The International Kodály Society offers fee waiver scholarships to support participation in Kodály-inspired professional development. The closing date is 1 November 2023. Full information including selection criteria and eligibility is available on the IKS website. With best wishes Jason Boron …
Read more →
It is with great sadness that we inform our community of the passing of Honorary Life Member Ann Carroll. Ann made a significant contribution to Kodály Australia through service as a member of National Council (2008-2020), Editor of the Australian …
Read more →
It is with great excitement that we look forward to the next Kodály Australia Conference to be held in NAARM / Melbourne on September 23 – 26, 2024. Preparations are well underway and the Call for Presentations close this Sunday 15 October 2023. I strongly …
Read more →
It is with great sadness that we inform our community of the passing of Honorary Life Member Gabrielle Emery-Reece. Gabrielle made a significant contribution to Kodály Australia through both the Queensland Branch and National Council as a committee member, Vice President …
Read more →
On behalf of Kodály Australia, I write to thank you for your support this year and offer our best wishes for the festive season. I trust that your work for this year is nearing completion and that you will soon …
Read more →