Deanna Hoermann Scholarship (DHS)
Kodály Australia (KMEIA Inc) is proud to honour the legacy of Dr Deanna Hoermann and her significant contribution to the Australian Kodály movement. The principal purpose of the Deanna Hoermann Scholarship is to support members studying Kodály-inspired practice and research abroad and returning to contribute to the continued growth of the Kodály Australia community. The value of the award is $3000. Refer to the information sheet and application form below for specific details.
The DHS is not being offered in 2022. 
History
Read about the beginnings of the Australian Kodály movement written by Dr Deanna Hoermann here.
Information Sheet and Application Form
2020 Deanna Hoermann Scholarship Information Sheet and Application Form.
Recipients
Elizabeth O'Leary (2020)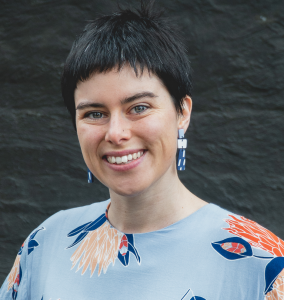 Elizabeth is a passionate music educator, conductor and choral performer. She is currently on staff at Ruyton Girls School where she teaches Early Learning and Primary Classroom Music, directs ensembles and teaches Flute and Musicianship as part of the Instrumental Program. Elizabeth also works at Young Voices of Melbourne, team-teaching the Junior and Senior Training Choirs. She grew up in Young Voices of Melbourne and now performs regularly as a soprano in many Melbourne-based choirs. She is currently a member of Exaudi, Choral Edge and Ensemble Gombert. Elizabeth was awarded the Australian Kodály Certificate (AKC) in 2012 and is an accredited Kodály lecturer. She has taught musicianship as part of the AKC teacher training courses. Elizabeth also co-founded the Victorian Branch of the Emerging Music Teachers Network. She is a graduate of Monash University. Previously, Elizabeth has taught at The Australian Boys Choral Institute, Princes Hill Primary School and tutored at Young Voices of Melbourne.
Jenny Ferris (2020)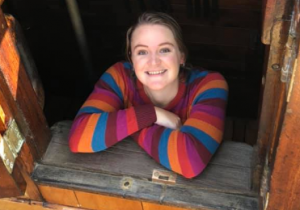 Jenny Ferris is a Melbourne-based primary music teacher who is passionate about Kodály-inspired music education. Jenny has been a member of Kodály Australia for the past 5 years and completed her Australian Kodaly Certificate in 2017. Since then she has sought to pass on the knowledge gained through these courses to her students and to the wider music education community. This was the inspiration for her to launch the online business Kodály Crafts. Kodály Crafts is a source of games, activities, lesson planning ideas and discussion of various other aspects of Kodály music education. Jenny has further shared her ideas with colleagues through a number of workshops and presentations at the 2018 Kodály National Conference and 2019 International Kodály Symposium in Kuching, Malaysia. She has also more recently given online classes through Zoom hangouts hosted by Young Choral Malaysia and Soul Sounds Academy, Sri Lanka. Jenny hopes to further her studies by attending the Kodály Institute in Kecskemét, Hungary during 2021-2022, after which she will return to Australia bursting with fresh ideas to implement with her students and share with like-minded teachers to help further the development of Kodály music education in Australia.
Scholarships and Awards
Latest News
The International Kodály Society offers fee waiver scholarships to support participation in Kodály-inspired professional development. The closing date is 1 November 2023. Full information including selection criteria and eligibility is available on the IKS website. With best wishes Jason Boron …
Read more →
It is with great sadness that we inform our community of the passing of Honorary Life Member Ann Carroll. Ann made a significant contribution to Kodály Australia through service as a member of National Council (2008-2020), Editor of the Australian …
Read more →
It is with great excitement that we look forward to the next Kodály Australia Conference to be held in NAARM / Melbourne on September 23 – 26, 2024. Preparations are well underway and the Call for Presentations close this Sunday 15 October 2023. I strongly …
Read more →
It is with great sadness that we inform our community of the passing of Honorary Life Member Gabrielle Emery-Reece. Gabrielle made a significant contribution to Kodály Australia through both the Queensland Branch and National Council as a committee member, Vice President …
Read more →
On behalf of Kodály Australia, I write to thank you for your support this year and offer our best wishes for the festive season. I trust that your work for this year is nearing completion and that you will soon …
Read more →