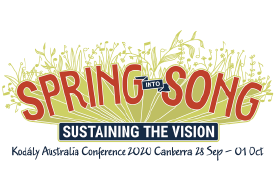 About
The Kodály Music Education Institute of Australia Incorporated (also known as Kodály Australia) is a national association for music educators. Our organisation is inspired by the educational and aesthetic philosophies of the Hungarian composer Zoltán Kodály, adapting his ideas to create music programs for early childhood, schools and communities. We support Australian music teachers as they strive for excellence in music education. more…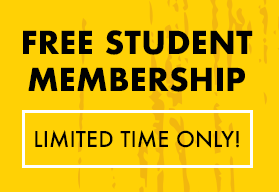 Upcoming Events
POSTPONED: The 2020 Kodály Australia Conference has been postponed. Instead, join us for our Kodály Australia Virtual Summit.
Join fellow educators throughout the world for a day of inspiring online presentations, practical workshops and engaging discussions led by internationally renowned leaders. To Sustain the Vision until we can physically meet again in 2022, we have put together a …
Read more →
High Tea and AGM… …stay tuned for more info!  
KMEIA WA Spring into Kodály 2020 Join us for a one-day workshop packed full of ideas for all areas of music teaching, with professional development suitable for all levels of Kodály experience. Date: Saturday 7 November 2020. Key presenters to …
Read more →
Prieliminary Notice of Annual General Meeting Kodály Music Education Institute of Australia Western Australian Branch Inc.  12.45pm, Saturday 7 November November 2020 Venue: To be announced. Members are invited by the Branch Committee of the Kodály Music Education Institute of …
Read more →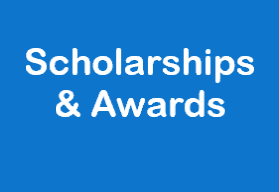 Latest News
Join fellow educators throughout the world for a day of inspiring online presentations, practical workshops and engaging discussions led by internationally renowned leaders. The Summit will be recorded and all registered will receive access to the recording.  So if you can't make it on the day, still …
Read more →
Kodály Australia stands against racism and discrimination in all forms. The Black Lives Matter movement has energised important conversations and learning in the global music education community concerning systemic racism and oppression, cultural appropriation, decolonisation, and censorship of indigenous cultures. …
Read more →
I am pleased to announce that Kodály Australia has recently partnered with the South Australia Government Department for Education Music Education Strategy and the International Society for Music Education. The Music Education Strategy (MES) aspires to increase access to valued …
Read more →
After close consultation with stakeholders and careful consideration, we have made the difficult decision to postpone the 2020 Kodály Australia Conference until September/October 2022 to be held in Canberra, ACT. Having spent the best part of 2 years preparing for …
Read more →
Kodály Qld would like to share the following online resources with all Kodály Australia members. We do ask that you don't share any of the members-only links with anyone who is not a current member – instead, encourage them to …
Read more →