Australian Kodály Scholarship (AKS)
The Australian Kodály Scholarship (AKS) provides financial assistance to a member(s) of Kodály Australia (KMEIA Inc) to develop an Australian Kodály-inspired pedagogical resource which will be made available for free on the national website. The value of the scholarship is $3000. Please refer to the information sheet and application form below for specific details.
The AKS is not being offered in 2022. 
Information Sheet and Application Form
2020 Australian Kodály Scholarship Information Sheet and Application Form
Past Recipients
Jodie O'Regan (2016)
South Australia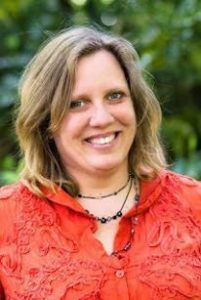 Jodie is an Adelaide based singer, conductor, teacher and composer. She specialises in working with adult community choirs, and is passionate about the opportunity choirs offer for music education. She runs several groups in Adelaide and is sought after to run ad hoc choirs at folk festivals in South Australia and Victoria. While studying at the University of Queensland Jodie fell in love with the Kodály philosophy and has adapted the practices to work with adults. Jodie sings in a seven voice gospel group, a folk duo with her husband and Adelaide based touring opera company Co-Opera.
Click here to view Jodie's report, and resource Singing the Dots. 
Scholarships and Awards
Latest News
The International Kodály Society offers fee waiver scholarships to support participation in Kodály-inspired professional development. The closing date is 1 November 2023. Full information including selection criteria and eligibility is available on the IKS website. With best wishes Jason Boron …
Read more →
It is with great sadness that we inform our community of the passing of Honorary Life Member Ann Carroll. Ann made a significant contribution to Kodály Australia through service as a member of National Council (2008-2020), Editor of the Australian …
Read more →
It is with great excitement that we look forward to the next Kodály Australia Conference to be held in NAARM / Melbourne on September 23 – 26, 2024. Preparations are well underway and the Call for Presentations close this Sunday 15 October 2023. I strongly …
Read more →
It is with great sadness that we inform our community of the passing of Honorary Life Member Gabrielle Emery-Reece. Gabrielle made a significant contribution to Kodály Australia through both the Queensland Branch and National Council as a committee member, Vice President …
Read more →
On behalf of Kodály Australia, I write to thank you for your support this year and offer our best wishes for the festive season. I trust that your work for this year is nearing completion and that you will soon …
Read more →