Lois Pagano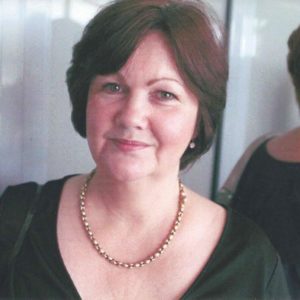 Lois has been a highly respected primary music specialist and Music For Children/Do re mi teacher, teaching in her own home. Lois was a co-editor of the 1986 revision of the pilot music program documents for Education Queensland.
Lois, for many years worked at Griffith University delivering a full semester course to the undergraduate Bachelor of Education Students. Lois worked across all the education campuses and was a very valuable member of the team. She worked with a practical hands-on approach and the students completed her course with skills to sing and play and guide their future students.
Lois was involved in the major in service initiative based on the QPMP (Qld Pilot Music Program) which ran from 1978 to 1986, taking sessions with music teachers.
In 1987 a 10 Week Course for Primary Music Teachers was introduced. Lois was involved in presenting sessions at many of these courses.
Lois with a group of students from Mitchelton State School was involved in the development of Level 1 of Tune In Kits for students in Queensland who didn't have access to a trained music teacher.
In 1990 -1993 Lois was elected as Secretary on the KMEIA Queensland branch committee. In 1994 she served as a general committee member. After a brief break she was elected as the KMEIA Queensland branch President from 1997-2000 and remained as a general committee member until the end of 2002.
Honorary Life Members
Latest News
It is with great sadness that we inform our community of the passing of Honorary Life Member Gabrielle Emery-Reece. Gabrielle made a significant contribution to Kodály Australia through both the Queensland Branch and National Council as a committee member, Vice President …
Read more →
On behalf of Kodály Australia, I write to thank you for your support this year and offer our best wishes for the festive season. I trust that your work for this year is nearing completion and that you will soon …
Read more →
The Kodály Australia National Council were delighted to receive impressive applications and nominations for the 2022 Awards for Excellence in Australian Kodály-inspired Music Education. It was inspiring to see a high number of peer-nominations across each of the five categories. …
Read more →
I am humbled to be elected as President of the Kodály Music Education Institute of Australia. The President along with members of the National Council provide leadership and governance of our association. I look forward to working with the 2022-2024 Council members …
Read more →
On behalf of Kodály Australia, I write to thank you for your support this year and offer our season's greetings. I trust your work has now wrapped up for the year, and you are celebrating the festive season with family …
Read more →