David Reid OAM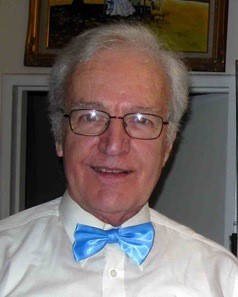 David Reid OAM was a significant pioneer of Kodaly-inspired teaching in South Australia. In the 1970s, he introduced music education to the newly established Salisbury College of Advanced Education. Along with Margaret Lange (a music advisor with the SA Education Department Music Branch) and Jean Haese (a mature aged student at Salisbury College), David was influenced by lectures and workshops presented by Deanna Hoermann in Adelaide in 1977. These presentations were sponsored by the publisher Dominie and were held at Salisbury College. As a result of this encounter, Deanna invited them to attend the second national Kodály Summer School held in Canberra in 1978.
David, Margaret and Jean were very excited at what they learned in Canberra. On their return to Adelaide and discussion with Deanna Hoermann, they set up a June long weekend conference to provide Kodály-inspired professional development to South Australian music teachers. The conference was funded by the SA Education Department Music Branch and held at the Goodwood Orphanage. It was presented by Deanna Hoermann, Margaret Holden (UK) and Kati Losonczy (Hungary) who was on a visiting appointment at Melbourne University. Over 70 people came to the event. At the conclusion of the conference a special meeting was called and the South Australia Branch was formed under the guidance of Deanna Hoermann.
David and Salisbury College became the centre of Kodály-inspired music making and learning in South Australia. He was an excellent mentor when the program was in its infancy with few resources to support the project. He provided leadership in musicianship and solfege sessions. David and Margaret became a dynamic duo, writing music and books. The first was "Fun Through Singing" which sold over 2000 copies in its first print. This book was based on Margaret's work teaching games and materials to David's students. It also included songs gathered from various sources, mainly Scouts and Girl Guides of which many of their songs were not written down. David would observe teaching, analyse the music and write teaching procedures.
David was a committee member of the South Australia Branch for 7 years during which he held the position of Secretary then President for 4 years (1980, 1982, 1983, 1984). Even after his retirement, David continued to be active in teaching, conducting, mentoring and making music in the community. He conducted the Norwood Symphony Orchestra for 23 years and his service to choral and orchestral music in the community was recognised by being awarded a Medal of the Order of Australia (OAM) in 2016.
Many teachers and consequently children have been inspired and enjoyed the fun of music making through David's lifework. David was awarded Honorary Life Membership of the Kodály Music Education Institute of Australia in 2019 for significant service to the South Australia Branch and contribution to the Australian Kodály movement.
Margaret Lange
Honorary Life Members
Latest News
It is with great sadness that we inform our community of the passing of Honorary Life Member Gabrielle Emery-Reece. Gabrielle made a significant contribution to Kodály Australia through both the Queensland Branch and National Council as a committee member, Vice President …
Read more →
On behalf of Kodály Australia, I write to thank you for your support this year and offer our best wishes for the festive season. I trust that your work for this year is nearing completion and that you will soon …
Read more →
The Kodály Australia National Council were delighted to receive impressive applications and nominations for the 2022 Awards for Excellence in Australian Kodály-inspired Music Education. It was inspiring to see a high number of peer-nominations across each of the five categories. …
Read more →
I am humbled to be elected as President of the Kodály Music Education Institute of Australia. The President along with members of the National Council provide leadership and governance of our association. I look forward to working with the 2022-2024 Council members …
Read more →
On behalf of Kodály Australia, I write to thank you for your support this year and offer our season's greetings. I trust your work has now wrapped up for the year, and you are celebrating the festive season with family …
Read more →