Article by Kelsey De Woronin (Nee Allen)
G'Day Everyone! Hello from sunny California and the Holy Names University campus.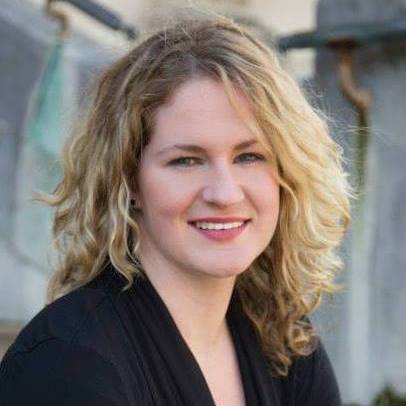 I'm Kelsey, an early career teacher, newly married, and I'm also a Master of Music (Music Education with Kodály Emphasis) student at Holy Names University, in Oakland, California.
I am writing this article, sitting in the Kodály Center, surrounded by the famous American Folk Song Collection– 2,000 songs analysed, with now over 500 of them online. The trees have changed colour for Fall and students are coming in and out, alternating between musicianship and conducting practice, and assignments.
All of our classes are twice a week. The Hungarian faculty; Ildi Thész Salgado and János Horváth, teach Musicianship, Conducting and lead Chamber Singers. We do Vocal Pedagogy in the Fall with Gemma Arguelles and we do a Seminar in the Spring too. There is the option to add piano, voice, or other instrumental lessons.  I take voice lessons in addition to my Masters course load. It's a busy time, but worth it, as all the lecturers here are world class.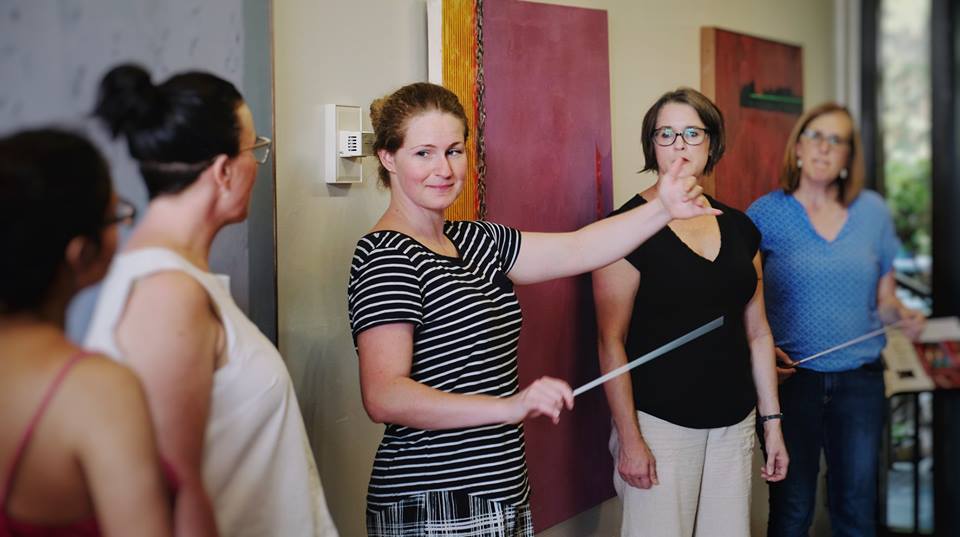 Of course, in our mix of day-to-day lectures for pedagogy, practicum, and folk song (with Maree Hennessy), musicianship, and conducting, are our lessons with students at Cleveland Elementary, a local public elementary school. As Masters students, we are lucky enough to be placed into an established Kodály school program that is a partnership with Holy Names and Cantare Con Vivo, a local music education provider. This year, Masters students are teaching second and third grade.
So, concurrent with our lectures, we teach one class twice a week in school. This is a big change from my previous school. Under expert direction, I have already seen my own pedagogy and teaching practice develop in leaps and bounds. Everything we study/discover in our pedagogy sessions at the university is immediately transferrable to 'real life'. We are able to add finesse to our delivery, and the students (and the teachers!) just 'get it'.
The other international students and I have decided to complete our Masters full-time in one year – however, the course is flexible – you can choose to take the course part-time too.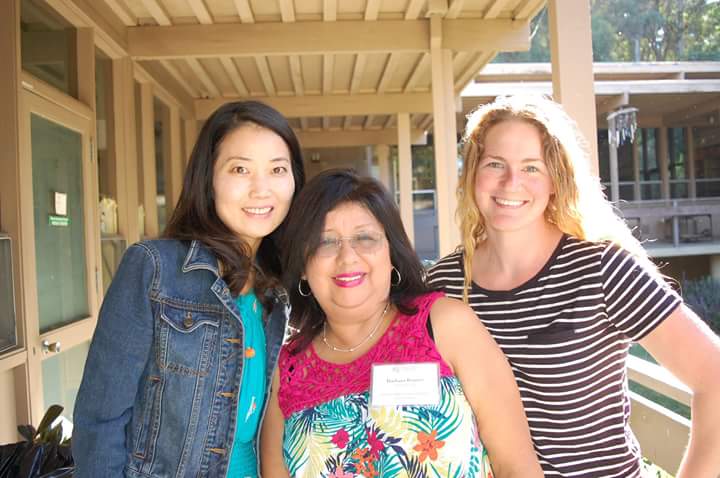 As an international student, there is a bit of a process to get here, but there is help! The HNU International Student Services, Maree and I can help guide you through this entire process. There is some paperwork for visas as well as interviews (and audition) by Skype – but if you know the steps, it's pretty straightforward.
There are options to live on or off campus – I chose to live on campus. There are outings organised by the student body, free yoga and fitness programs, and I am walking distance to the Kodály Centre for those late-night strategy assignments! The graduate residence hall is mindful of the busy schedules of its occupants, and living on-campus can be financially more attainable than sourcing off-campus housing. Not to mention the panoramic views over the Bay.
Aside from my studies – living in the Bay Area definitely has its perks!  San Francisco is just a quick train journey over to the other side of the Bay. There is so much to see and do here – concerts, folk music, orchestras, operas, redwood forests, fantastic food, the Golden Gate Bridge of course… I could go on. Northern California has some great weather too. Yosemite National Park, the Monterey coastline, Point Reyes and Napa Valley are nearby for weekend trips. But don't let that distract you too much from your 'sing and plays'!
Cost was a consideration for me when deciding to come here – but the work/study here is a real investment in your development as a musician and as a teacher.  Scholarships and financial assistance are available for international students at HNU.  I was a recipient of the Kodály Fellowship and Logan Scholarship. The generosity of donors who set up these awards really helped make my dream a reality. In addition, some international students also apply for grants in their homeland to help cover costs for tuition.
If completing your Master of Music is something you are considering in the near future I would be happy to talk more about my experience and the process of coming and settling in. Check out our Facebook page as well – so you can see all of our activities. In fact, Maree and I will be at the Summer School in Brisbane in January. Please come and say 'Hi'. We'll be happy to answer any questions you might have about this opportunity.