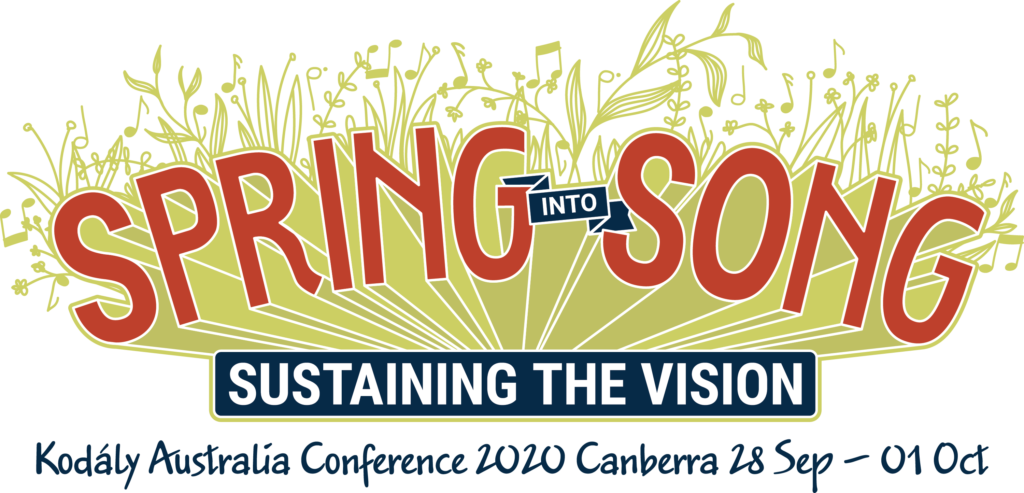 After close consultation with stakeholders and careful consideration, we have made the difficult decision to postpone the 2020 Kodály Australia Conference until September/October 2022 to be held in Canberra, ACT.
Having spent the best part of 2 years preparing for the 2020 conference, we are genuinely disappointed to not be able to host the Conference at this time.  We greatly appreciate the feedback we received from delegates, sponsors, traders and presenters and we want to thank you for your understanding and continued support of Kodály Australia and the national conference.
Professional learning experiences in Kodály inspired music education are at their optimum in a face to face environment.  Please know that all options were considered and that the health and safety of our members, delegates and community were of upmost importance.  We are planning to run a Kodály Australia virtual online day on Monday 28 September with more details to follow in the coming weeks.  This would not be in lieu of the national conference, but more so an opportunity for us to come together (virtually) as a community on this day and to enjoy the work of some of the best Kodály music educators from around our wonderful country.
My sincere thanks to our conference committee and Glenys and Richard from Stockdale ACS for the considerable time and effort that has gone into the planning over the past 2 years.  This postponement will provide us with an opportunity to ensure we make the 2022 Kodály Australia Conference an event not to miss.
On a personal note, I will sincerely miss the opportunity to catch up, collaborate, grow, develop and make music with our special community that only comes around every 2 years at our national conferences.  It is in these challenging times, that we need to continue to support and care for each other and I have no doubt that we will come out the other side more inspired and committed to our vision for providing a high quality music education for all.
Stay connected with your local Kodály branch and take advantage of the many and varied online professional learning opportunities that have arisen from these challenging times.
For those who had registered and paid for the Conference, we will be in touch with you in the coming days.
Stay safe and go well!
Warm regards,
Joel Copeland
Conference Convenor