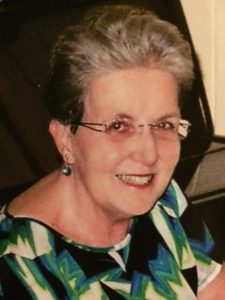 It is with great sadness that we inform our community of the passing of Honorary Life Member Gabrielle Emery-Reece.
Gabrielle made a significant contribution to Kodály Australia through both the Queensland Branch and National Council as a committee member, Vice President and editor of the KMEIA Bulletin. For much of her career, Gabrielle worked as a teacher educator at both Townsville Teachers' College (now James Cook University) and Darling Downs Institute of Advanced Education (now University of Southern Queensland). Gabrielle also taught (do-re-mi) Music for Children classes.
In her later years, Gabrielle remained a passionate supporter of KMEIA and attended activities when she was able. Gabrielle's remarkable career and contribution to our community is acknowledged through the award of Honorary Life Membership and more recently in an interview conducted by Deb Brydon on behalf of Kodály Queensland.
We extend our condolences to all who knew Gabrielle, particularly her much-loved family.
Many have been inspired by her work and she will be sorely missed. Please join us in remembering Gabrielle and her contribution to our community.
Jason Boron
President
Kodály Australia
(Kodály Music Education Institute of Australia Incorporated)
www.kodaly.org.au
Alisen McLeod
President
Kodály Queensland
(Kodály Music Education Institute of Australia Queensland Branch Incorporated)
www.kodalyqld.org.au
Kodaly Australia is an affiliated national institutional member of the International Kodály Society
In the spirit of reconciliation Kodály Australia acknowledges the Traditional Custodians of country throughout Australia and their connections to land, sea, and community. We pay our respect to their Elders past, present and emerging, and extend that respect to all Aboriginal and Torres Strait Islander peoples today.