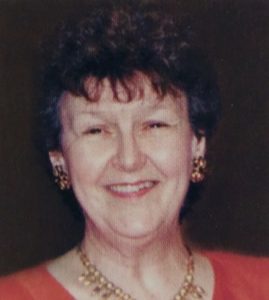 It is with great sadness that we inform our community of the passing of Honorary Life Member Ann Carroll.
Ann made a significant contribution to Kodály Australia through service as a member of National Council (2008-2020), Editor of the Australian Kodály Bulletin and Journal (2005-2011), and as founding member of the Finance and Strategic Planning Committee. Kodály Australia also benefitted from her incredible knowledge of our governance and was directly involved in the recruitment of National Administrator, Sue Beech
Ann's contribution to the Australian Kodály movement is substantial. From 1977 to 2003, she was responsible for leading policy, curriculum programs, resourcing and professional development pertaining to primary, secondary, and instrumental music education in Queensland government schools. Her achievements with the Department of Education included the introduction of the Kodály-inspired Pilot Music Program (1977-1987) and 300 hour '10-week' professional development courses which trained more than 600 state school primary music specialists from 1983 until 1999.
Ann's incredible career and service to our community was acknowledged through the award of Honorary Life Membership and more recently in an interview conducted by Deb Brydon on behalf of Kodály Queensland.
We extend our condolences to all who knew Ann, and particularly to her much-loved family.
So many of us have been inspired by her work and she will be sorely missed. I am personally thankful for her generosity, advice and friendship.
Please join me in remembering Ann.
Jason Boron
President
Kodály Australia
Kodály Music Education Institute of Australia Inc.