Ann Carroll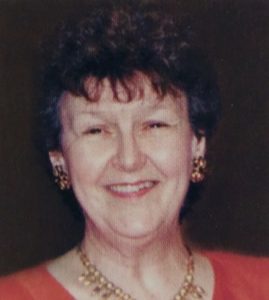 Ann Carroll is an Honorary Life Member of Kodály Australia, recognised for her longstanding service to the National Council and substantial contribution to the Australian Kodály movement.
Ann was a National Councillor from 2008-2020 (co-opted 2009; elected 2010) and was a significant voice in strategic direction, financial management, constitution requirements, policy and association archives. She was a foundation member of the Finance & Strategic Planning Committee and directly involved in the recruitment of a National Administrator for the association. Ann was also Editor of the Australian Kodály Bulletin (2005-2008) and the Australian Kodály Journal 2009-2010, and Co-Editor of the 2011 online journal.
Ann taught in state primary, one-teacher and secondary schools and in an Anglican secondary boys school. From 1977 to 2003 she was responsible for music education policies and programs, and for professional development of primary and secondary specialist music classroom and instrumental music staff in Queensland government schools. This included state-wide strategic plans for rollout of music services, buildings, equipment, qualifications of teachers, professional development of teachers, conferences of teachers.
Ann introduced Kodály-based programs for Education Qld commencing with the well-researched Qld Pilot Music Program 1977-1987 and the intensive 300 hour (10 week full-time) professional development courses training upwards of 600 state school primary music specialists from 1983 until 1999. In later years she was also responsible for a wide range of curriculum areas and gifted programs.
From 1979-2004 Ann was AMEB Qld Committee Chair and one of the six Federal AMEB Board Company Directors. She was on the Executive for most of that time including eight years as Federal Chair. Ann served 25 years from 1979 on the Qld Conservatorium Council including as Deputy Chair, and 25 years on UQ's Music Faculty and School of Music Board, followed by appointment as Adjunct Associate Professor from 2004-2008.
Honorary Life Members
Latest News
It is with great sadness that we inform our community of the passing of Honorary Life Member Gabrielle Emery-Reece. Gabrielle made a significant contribution to Kodály Australia through both the Queensland Branch and National Council as a committee member, Vice President …
Read more →
On behalf of Kodály Australia, I write to thank you for your support this year and offer our best wishes for the festive season. I trust that your work for this year is nearing completion and that you will soon …
Read more →
The Kodály Australia National Council were delighted to receive impressive applications and nominations for the 2022 Awards for Excellence in Australian Kodály-inspired Music Education. It was inspiring to see a high number of peer-nominations across each of the five categories. …
Read more →
I am humbled to be elected as President of the Kodály Music Education Institute of Australia. The President along with members of the National Council provide leadership and governance of our association. I look forward to working with the 2022-2024 Council members …
Read more →
On behalf of Kodály Australia, I write to thank you for your support this year and offer our season's greetings. I trust your work has now wrapped up for the year, and you are celebrating the festive season with family …
Read more →