Enid Scott Conference Award (ESCA)
The Enid Scott Conference Award recognises members of Kodály Australia (KMEIA Inc) who have contributed exemplary voluntary services to the association and provides financial assistance towards attendance at the biennial National Conference. Refer to the information sheet and application form below for specific details.
Enid Scott (1929-2014)
Enid provides us all with an extraordinary example of dedication and community service. She worked as a Secretary at O'Brien's Electrics until her retirement. In the mid-1970s she accompanied Jean Herriot on a visit to the Developmental Music Project in the Metropolitan West Region of Sydney. This visit set Enid on a new path of contributing exemplary voluntary services to KMEIA for almost 40 years. During this time, she was the organiser of the first Kodály Summer Schools in Victoria, an executive member of KMEIA's Victorian Branch and Secretary of the National Council. Enid provided an exceptional model of the way in which volunteers of any background can support music education for children and teachers across Australia. She became well known to all those attending Kodály national conferences and was honoured as a life member of KMEIA. Enid's great service will be long remembered and admired.
Information Sheet and Nomination Form
2020 Enid Scott Conference Award Information Sheet and Nomination Form
Nominations close 31 March 2020.
Past Recipients
Rose Bloom (2018)
New South Wales Branch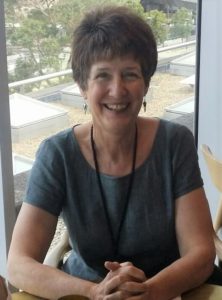 Rose Bloom is recognised for her significant voluntary service and contribution over 20 years as a Committee Member for the Kodály Music Education Institute of Australia (KMEIA) New South Wales Branch. This includes in the position of Public Officer (2004-present), Branch Treasurer (2002-2004 and 2008-present), administering the NSW Australian Kodály Certificate Course (2008-present) and presenting workshops for teachers.
The impact of Rose's voluntary service is immeasurable. As a member of the NSW committee, Rose has always actively and publicly promoted quality music education inspired by the Kodály philosophy. Her work has contributed to enriching the lives of educators, parents and students. She has given her time freely and considerable expertise as Treasurer, over-hauling the financial management of KMEIA NSW, and stream-lining reporting systems to more easily meet the requirements of NSW Department of Fair Trading. Rose has regularly assisted with the organisation and administration of major events including NSW AKC courses, Back to School Days, a John Feierabend tour, and the 2014 Kodály National Conference. Her outstanding attention to detail and extensive personal time has been applied to marketing materials and even included preparing delicious morning teas and lunches for Branch events. All of which have enhanced the profile of KMEIA and more broadly the quality of music education across NSW.
As a highly respected teacher at St Mark's Primary School, lecturer at University of Notre Dame and presenter at KMEIA workshops and conferences, Rose models the generosity exemplified by Zoltán Kodály to share her practice and materials. She has volunteered hours of her time and expertise in the mentoring of new teachers. Her belief in the importance of music in the early years of a child's life drives her commitment. These important contributions are always achieved with good grace, humour, humility, passion and sincere concern for the development of the whole person, young and old.
Rose is a wonderful example of a committed, generous and hardworking advocate for KMEIA. Her passion is contagious! Rose's efforts have made a huge contribution to the NSW Branch and have raised awareness of KMEIA across all sectors of the NSW school system (government, independent and Catholic schools). By contributing hours of guidance and training for new committee members, along with her attention to detailed record keeping and efficient systems, Rose has followed in Enid Scott's footsteps as an exemplary model of supporting our community and affecting positive change for the benefit of teachers and children.
Nominated by Julie Logan
Patricia Casey (2016)
Queensland Branch: Mackay Chapter Founding Member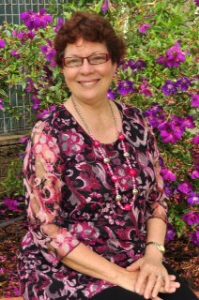 Patricia, known as Tricia, has been an active member of KMEIA for over 30 years. She was among the first teachers in regional Queensland to attend the innovative Department of Education 10-week course in Kodály inspired teaching, followed by two years of Judy Johnson's community teacher education courses in Brisbane. Tricia wanted to know more and be part of this movement. On 13 October 1990, a meeting was held at her home and the Mackay Chapter of KMEIA was formed. Tricia was elected inaugural Treasurer and held this position for many years and meetings continued to be held at Tricia's house for well into the 2000's. The new Chapter immediately began planning to hold fun days for the Mackay students in addition to the 'Winter Schools' for teachers. They engaged respected Kodály leaders including David Jorlett, Dr Edward Bolkovac and Judy Johnson to visit and lecture in Mackay. They even managed to have visits from Lois Choksy and Denise Bacon. Tricia was the administrator for the inaugural KMEIA Mackay Choral Festival (now in its 24th year) and soon became the co-ordinator for 10 years – some of these years she was also the Treasurer. Even after retiring from these positions, she remained on the committee and helped out with catering, press releases and organising gifts for conductors and accompanists. Tricia enjoys making resources that brings teaching alive. She has produced several different resource books and aids, and has been asked to present at conferences to share her ideas. Another love of Tricia's is to photograph and record memories. She has undertaken the challenge of recording the history of the Chapter's growth over the years. She has made two large scrapbooking albums which are filled with newspaper articles, photos and relevant information. Over the years, Tricia has graciously offered her home for people who travel to Mackay to lecture or to attend lectures. Tricia's longstanding voluntary service to the Australian Kodály movement is an inspiration for us all and future generations.
Patricia reflected the following on Enid:
I got to know Enid very well when I attended my first (of many) summer school back in the late 80's and early 90's and Enid was Boarding "Mother" to us all.  Her help at Clayfield Boarding school and later at Banyo, certainly made my stay easier and let me concentrate on my studies. She was such a support, not only to me but others, when we were missing our kids, struggling from being away from our families and having to contend with assessment pressures. I continued to keep in contact with Enid, over the many years in between, either at conferences or with Christmas newsletters and she stayed with my family on one of her trips North. She was a wonderful, tireless worker for the KMEIA movement. Enid was such a selfless giver to everyone she came into contact with and every task that was asked of her.
Scholarships and Awards
Latest News
I trust that this message finds you and your family well and that you are staying positive amongst these challenging circumstances. The 2020 Kodály Australia Conference Spring into Song: Sustaining the Vision is scheduled to be held in Canberra from Monday 28 …
Read more →
I hope you, your family and students are well and safe at this time. The National Council of Kodály Australia recently met and formed an organisational response to the novel coronavirus (COVID-19) situation. Face-to-face events The National Council has recommended …
Read more →
I write to you providing an important update from Kodály Australia. National Council 2020-2022 Recently we held the Annual General Meeting of the association and conducted elections for the National Council 2020-2022 term. I congratulate the elected Council and thank …
Read more →
Kodály Australia is proud to congratulate our President Dr Jason Goopy who recently completed Doctor of Philosophy studies at the School of Music, University of Queensland. Dr Goopy's research investigated adolescent boys' music beliefs, values and identity work in a …
Read more →
Join your colleagues and friends in Canberra from 28 September to 1 October this year! Spring into Song: Sustaining the Vision invites you to reflect on Kodály-inspired research and practice in the 21st Century. The conference will celebrate our diversity of …
Read more →