Australian Kodály Scholarship (AKS)
The Australian Kodály Scholarship (AKS) provides financial assistance to a member(s) of Kodály Australia (KMEIA Inc) to develop an Australian Kodály-inspired pedagogical resource which will be made available for free on the national website. The value of the scholarship is $3000. Please refer to the information sheet and application form below for specific details.
Information Sheet and Application Form
2020 Australian Kodály Scholarship Information Sheet and Application Form
Applications are now closed. 
Past Recipients
Donna Cianciosi (2018)
Western Australia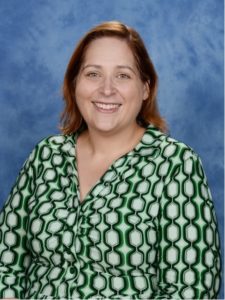 Donna Cianciosi is Head of Music at the International School of Western Australia. She has taught students of all ages and in different contexts over the course of her career. Donna holds a Bachelor of Music Education from the University of Western Australia and a Master in Music, majoring in Aural Pedagogy, from the University of Queensland. In 2014 Donna completed her Advanced Diploma in Choral Conducting at the Zoltán Kodály Institute of the Liszt Ferénc Academy of Music. She has presented workshops and academic papers at the KMEIA National Conference and the International Kodály Society Symposia. Donna has a special interest in the role that music plays in communicating individual and cultural identity.
Project Working Title:
Who We Are: The traditional songs of the 'Great Southern Land'
Project Overview:
As one of the central ideas of the pedagogical approach that bears his name Zoltan Kodaly believed that children should first learn the folk songs of their own cultural heritage – known as 'the musical mother tongue', and that it is through these traditional songs unique to every country that the skills and concepts necessary to achieve musical literacy can be taught. Due to the adult based construction of the non-indigenous traditional folk songs of Australia many teachers of early-childhood and primary school students especially find it difficult when considering this repertoire from a purely pedagogical lens. With this conundrum in mind the project aims to develop a series of curriculum units that can be implemented within a program for students within the Early Years, Primary and Lower Secondary classroom. Designed for students who have received an aural-based music education they will also explore within the conceptual lens of identity, change, communication and community the singular Australian folk song form. Within these units' connections will also be made to the songs of Indigenous Australia as well as considering the historical, social and political contexts of place and time. In addition to the documents supporting materials to assist the generalist and/or music specialist teacher will be written and produced for use.
Jodie O'Regan (2016)
South Australia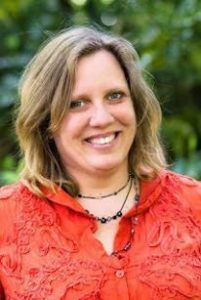 Jodie is an Adelaide based singer, conductor, teacher and composer. She specialises in working with adult community choirs, and is passionate about the opportunity choirs offer for music education. She runs several groups in Adelaide and is sought after to run ad hoc choirs at folk festivals in South Australia and Victoria. While studying at the University of Queensland Jodie fell in love with the Kodály philosophy and has adapted the practices to work with adults. Jodie sings in a seven voice gospel group, a folk duo with her husband and Adelaide based touring opera company Co-Opera.
Click here to view Jodie's report, and resource Singing the Dots. 
Scholarships and Awards
Latest News
The draft of the revised Australian Curriculum is open for public consultation until Thursday 8 July 2021 and it is time to have your voice heard. There are significant implications for music in the proposed curriculum, and this is the …
Read more →
Kodály Australia is proud to support Australian music education research that may benefit our members. The National Council has agreed to distribute information for the research project, Re-imagining the future: Music teaching and learning, and ICT in blended environments in …
Read more →
Whilst the formation of Kodály WA emerged during 2010, it was on 23 January ten years ago that our branch officially became an incorporated association.  This means this year we celebrate the 10th anniversary of Kodály WA! During our first …
Read more →
On behalf of Kodály Australia, I write to thank you for your support this year and offer our best wishes for the festive season. Despite the unimagined challenges of 2020, there is still much to be thankful for. The pandemic …
Read more →
Today was a landmark occasion in the history of Kodály Australia. This year for the first time we postponed the national conference and brought our community together online – and what a success it was! Nearly three hundred music educators …
Read more →