Events by Category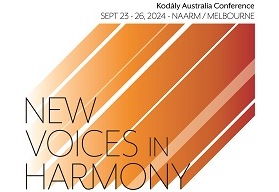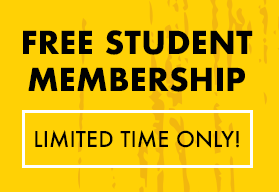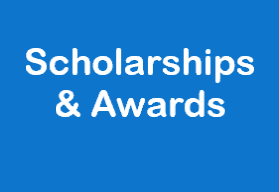 WA: Australian Kodály Certificate Course 2016
2 July 2016

-

10 July 2016
Participant checklist available for download. Page updated 27 June 2016.
Held over two blocks delivered across the term 2 and term 3 school holidays, a Primary and Secondary Level 1, 2 and 3 teacher training course will be running in Perth 2016.
Successful completion will allow participants to complete Level 2 and 3 in subsequent years to fulfil the requirements of the Australian Kodály Certificate.
Dates:
Block 1 (8 days):       Saturday 2 July to Sunday 10 July 2016 (day off: Wednesday 6 July)
Block 2 (2 days):       Saturday 1 October to Sunday 2 October 2016
*Participants must complete the full 10 days to be awarded their Certificate.
Venue: Presbyterian Ladies' College, Perth. 14 McNeil Street, Peppermint Grove, Western Australia.
Course Lecturers:  Celia Christmass, Anne Comiskey, Daniel Crump, Réka Csernyik, Dr James Cuskelly, Tess Laird, Philippa Roy, Rosalie Scott, Kate Thompson
Course Coordinator: Jason Boron (akcwa@kodaly.org.au)
View more videos on our YouTube site.
Enrolment Information
For course information, including costs, please download the Course Brochure. Prospective participants and KMEIA members are encouraged to take advantage of the significantly discounted super early bird registration.
Single subject enrolments (Musicianship, Choir or Conducting) should email akcwa@kodaly.org.au to register.
Payment can be made upon receipt of invoice (sent after registration has been processed) using one of the following methods: credit card, direct deposit or cheque.
Scholarship Information
The WA Branch is offering up to four scholarships for KMEIA members (who reside in WA) to the value of half the super-early-bird course registration fee. Scholarship applications have now closed. Applicants will be notified shortly regarding the outcome of their application.
KMEIA WA AKC 2016 Scholarship information and application form.
*KMEIA members not successful in their application for a scholarship will be offered registration at the discounted super-early-bird rate.
Information for Enrolled Participants
Course outlines and song materials, and final check list will be uploaded during March 2016.
Participants are strongly urged to read further information about the Australian Kodály Certificate in Music Education.
Housekeeping:
Course Outlines
Song Collections
Please note that the Song Collections for Primary and Secondary Level 3 will be uploaded during April 2016.
Conducting Repertoire
Conducting repertoire will be distributed in class on day 1 of the course.
Other