Penny Hewson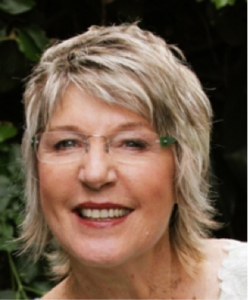 Penny Hewson (formerly Kazimierczak) is an experienced leader in Kodály-inspired early childhood music education. Penny believes implicitly in the power of music to support parents and the all-round development of children. The Kodály Concept of music education lies at the core of all her work.
Penny has been continuously involved in the Kodály South Australian Branch since 1994. During this time, she has served as President, Treasurer, CEASA Representative (Curriculum Education Association, South Australia), Resource Manager and recently as Catering Officer. Penny has been involved in the planning committees that have staged conferences in music education for SA early childhood educators and the 2012 National Kodály Conference held in Adelaide. For five years Penny has managed the resources sold at branch workshops, Australian Kodály Certificate courses and other music education association events. This service provides valuable support for teachers attending workshops.
Alongside lecturing regularly at the University of South Australia, TAFE (Technical and Further Education), the Department for Education and working 20 years at Gowrie Adelaide, she has also presented keynote addresses for ASME SA (Australian Society of Music Education), and ECHO (Early Childhood Organisation SA). At the International Kodály Symposium (Ourimbah, Australia) she spoke on the imagination and empowerment derived from Kodály-inspired teaching and again in 2007 for early childhood educators in Hong Kong.
Penny continues to present "Fun with Family Music" courses for families with children from birth to five years within Children's Centres in Adelaide. She has found great purpose in helping families feel comfortable and competent in sharing music experiences with their very young children, even before birth. All her knowledge that she shares with families is based on the Kodály Concept of music education.
Penny has written two books and one DVD supporting teachers and parents with musical experiences for children under five. In 2019 she wrote 'The Power of Music for all' as part of the Department for Education series 'Best Advice Papers' for Early Childhood Educators in SA. She has managed a five-year Research Project with 123 Early Childhood sites across SA for the Department for Education based on Healthy Eating and Physical Activity. This project was aligned with the national target of lowering obesity levels in young children. Musical experiences were central to the importance of physical activity initiatives within this project.
Her passion for music education as an enthusiastic committee member has shown her willingness to turn her hand to whatever is needed. Penny was awarded Honorary Life Membership because of her outstanding contribution to the development of early childhood education programs not only in SA but nationally as well. South Australia is very lucky to have had such a vibrant music educator who loves researching new ways of working and enthusing young children and their families on the power of music.
Honorary Life Members
Latest News
It is with great sadness that we inform our community of the passing of Honorary Life Member Gabrielle Emery-Reece. Gabrielle made a significant contribution to Kodály Australia through both the Queensland Branch and National Council as a committee member, Vice President …
Read more →
On behalf of Kodály Australia, I write to thank you for your support this year and offer our best wishes for the festive season. I trust that your work for this year is nearing completion and that you will soon …
Read more →
The Kodály Australia National Council were delighted to receive impressive applications and nominations for the 2022 Awards for Excellence in Australian Kodály-inspired Music Education. It was inspiring to see a high number of peer-nominations across each of the five categories. …
Read more →
I am humbled to be elected as President of the Kodály Music Education Institute of Australia. The President along with members of the National Council provide leadership and governance of our association. I look forward to working with the 2022-2024 Council members …
Read more →
On behalf of Kodály Australia, I write to thank you for your support this year and offer our season's greetings. I trust your work has now wrapped up for the year, and you are celebrating the festive season with family …
Read more →