Maree Hennessy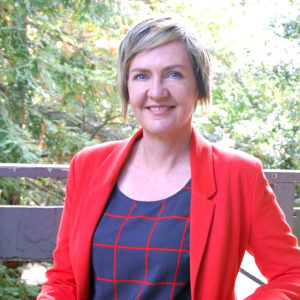 Maree Hennessy is an internationally recognised leader, teacher, professional development facilitator and mentor in Kodály-inspired practice. Her career spans from music teacher in regional Queensland to Director of the renowned Kodály Center at Holy Names University.
Maree has extensive experience in music education across sectors and age groups – early childhood, school, university and community settings in state, independent and Catholic school systems. Having worked in country Queensland, she developed extensive experience in teaching and learning in multi-level and mixed ability contexts.
Maree has developed curriculum materials and resources designed to assist teachers in the implementation of effective music programs in schools. She previously worked as Senior Project Writer for Curriculum into the Classroom materials designed to support Queensland teachers in the implementation of the new Australian Curriculum. She was also an editor, key writer and demonstration teacher for the KMEIA QLD 'Middle Years Music Education' DVD resource for teachers.
Maree is a past president of KMEIA QLD and was coordinator of the still successful Open Classroom Series in Queensland. She has been involved in the KMEIA National Council through various roles, most notably as an expert consultant on the Education Committee. Maree is an Accredited Lecturer for the Australian Kodály Certificate, and is especially admired as a leader of Primary Level 1. She has lectured in Brisbane, including as part of the University of Queensland postgraduate summer semester courses, and Perth, as well as in New Zealand and Malaysia, and has presented at International Kodály Symposiums.
At the University of Queensland, Maree was a highly respected lecturer in music education. She had various roles in aural musicianship and classroom pedagogy in undergraduate and postgraduate courses. During this time, she helped significantly shape a generation of classroom music teachers. Maree has demonstrated a commitment to Kodály-inspired teacher education and mentoring.
In 2015, Maree relocated from Australia to Oakland, California, to oversee the renowned Masters in Music Education (Kodály) program at Holy Names University as the Director of the Kodály Center for Music Education. Maree continues to return home to present at workshops, courses and conferences assisting us to be better educators and people.
Honorary Life Members
Latest News
It is with great sadness that we inform our community of the passing of Honorary Life Member Gabrielle Emery-Reece. Gabrielle made a significant contribution to Kodály Australia through both the Queensland Branch and National Council as a committee member, Vice President …
Read more →
On behalf of Kodály Australia, I write to thank you for your support this year and offer our best wishes for the festive season. I trust that your work for this year is nearing completion and that you will soon …
Read more →
The Kodály Australia National Council were delighted to receive impressive applications and nominations for the 2022 Awards for Excellence in Australian Kodály-inspired Music Education. It was inspiring to see a high number of peer-nominations across each of the five categories. …
Read more →
I am humbled to be elected as President of the Kodály Music Education Institute of Australia. The President along with members of the National Council provide leadership and governance of our association. I look forward to working with the 2022-2024 Council members …
Read more →
On behalf of Kodály Australia, I write to thank you for your support this year and offer our season's greetings. I trust your work has now wrapped up for the year, and you are celebrating the festive season with family …
Read more →