We trust you have had a great break and that the start of 2020 has been smooth for you. The conference committee has been busy over the break!
We are delighted to announce that Dr Susan Brumfield will join us as our fourth Key presenter joining Dr László Norbert Nemes, Dr Anita Collins and Dr Árpád Tóth to complete a wonderful team!
Announcing Dr Susan Brumfield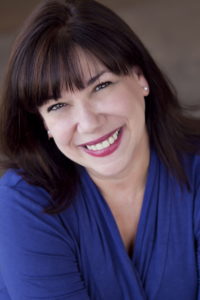 Dr Susan Brumfield is Professor of Music Education at Texas Tech University, and Artistic Director of The West Texas Children's Chorus. She holds a PhD in Music Education from the University of Oklahoma. Dr Brumfield is known for her work as a teacher, author, composer and conductor. In frequent demand as a commissioned composer, clinician and guest conductor, Dr Brumfield conducted the 2018 ACDA Eastern Division Children's Honor Choir, and in 2019 joined the artistic staff of the Pacific International Choral Festival. An internationally recognized expert in the Kodály approach, Dr Brumfield is the author of First, We Sing! Kodály-Inspired Teaching in the Music Classroom, a series of textbooks and song anthologies published by Hal Leonard Music. Dr Brumfield's other publications include Hot Peas and Barley-O: Children's Songs and Games from Scotland, Over the Garden Wall: Children's Songs and Games from England, and Kentucky Mother Goose, co-authored with American folk legend Jean Ritchie She is currently working on Giro Giro Tondo: Children's Songs and Games from Italy. Dr Brumfield is a contributing author for Music Express Magazine and McGraw Hill's Music Studio.
Dr Brumfield was honoured in both 2012 and 2014 with the Texas Tech University College of Visual and Performing Arts Award for Outstanding Research, and as a two-time finalist for the President's Book Award.  She is the 2019 recipient of the prestigious Barnie E. Rushing Jr. Award for Research at Texas Tech University.
Registrations NOW OPEN!
We are very pleased to announce that Registrations are now open! All prices and details are on the website on the registration page here.
Spring into Song: Sustaining the Vision invites music educators and the broader community to reflect on Kodály-inspired research and practice in the 21st Century. The conference will celebrate our diversity of culture and educational contexts as well as new growth and innovation, re-imagining Kodály's vision and its application in Australia today.
Remember, if you are planning to come and have an application in with your school, please register and let us know so that you are on the list!
Accommodation Options
A new page has been added to the website. Both the East Hotel and Abode Kingston are offering a 10% discount to National Conference attendees – click here for more information
Scholarships!
Please keep an eye on this page for details of scholarships on offer – more information coming soon
Traders and Sponsors
We are pleased to announce that the following organisations have confirmed that they will trading,
The Devirra Group
Kodaly Crafts
Music Ednet
World Projects
We hope to add more to the list soon. If you are interested in sponsorship and trader opportunities please check the website and get in touch
Remember to 'save the date' and plan to 'Spring into Song' at the Kodály Australia Conference in the beautiful city of Canberra at Canberra Girls Grammar School (CGGS) from Monday 28 September – Thursday 1 October 2020!
Please do not hesitate to contact me with any questions. I look forward to hearing back from you.
Kind Regards,
Glenys
c/o Stockdale ACS
12 Kendall Court,
Oakleigh East VIC 3166
Phone: 0405 771 377
Email: nationalconference@kodaly.org.au