Events by Category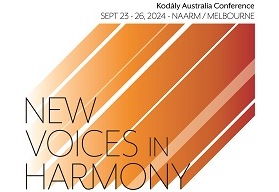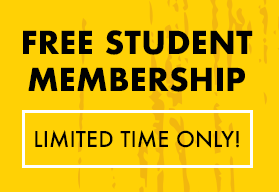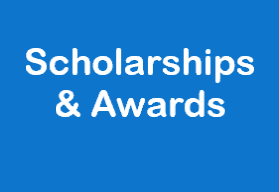 WA: Kodály Connect 2021
6 March 2021 @ 8:30 am

-

12:15 pm

Kodály Connect
Regional Half-Day PD for Music Teachers
Get creative with Kodàly WA in this jam packed day full of ideas, games and challenges for the growing mind in the primary, secondary and choral classroom! Come along to experience Kodàly inspired practice from Kodàly inspired teachers!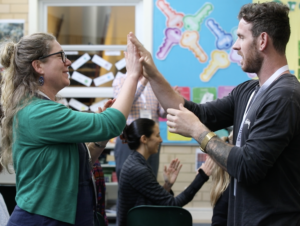 Date: Saturday 6 March
Time: Registration opens 8:30am. Sessions 8:45am – 12:15pm
Cost: Kodály WA Members $50, Non-Members $65, Tertiary Student Members FREE
Membership is FREE for Tertiary Students on submission of appropriate documents CLICK HERE for details on how to become a student member
Register below.
REGISTER HERE for Albany PD at Bethel Christian School
REGISTER HERE for Mandurah PD at Foundation Christian College
REGISTER HERE for Geraldton PD at Allendale Primary School
REGISTER HERE for Kalgoorlie at John Paul College
REGISTER HERE for Bunbury PD at Grace Christian School
Presenters
Albany – Click here to view the timetable for Albany
Veronica Akse
Veronica Akse is a Music Teacher at Bethel Christian School in Albany. Prior to this she taught music for the Department of Education and was a finalist for the WA Premier's Primary Teacher of the Year. Veronica holds Australian Kodály Certificates in Early Childhood and Primary Education and has recently completed her First Steps in Music and Conversational Solfege levels with Dr John Feierabend. She is an enthusiastic music educator who loves inspiring the imaginations of all children to grow their love and involvement in Music.
Pamela Grubb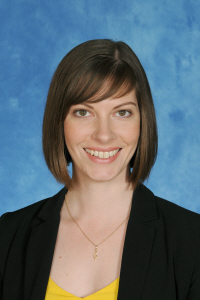 Pamela Grubb is the Director of Music at St Mark's Anglican Community School; a K-12 co-ed school with approximately 1800 students. She is an experienced music educator who specialises in secondary education & choral singing and has completed all three Secondary levels of the Australian Kodály Certificate.
Bunbury – Click here to view the timetable for Bunbury
Kimberley Lloyd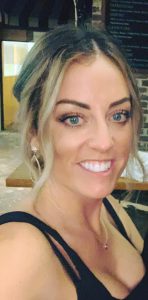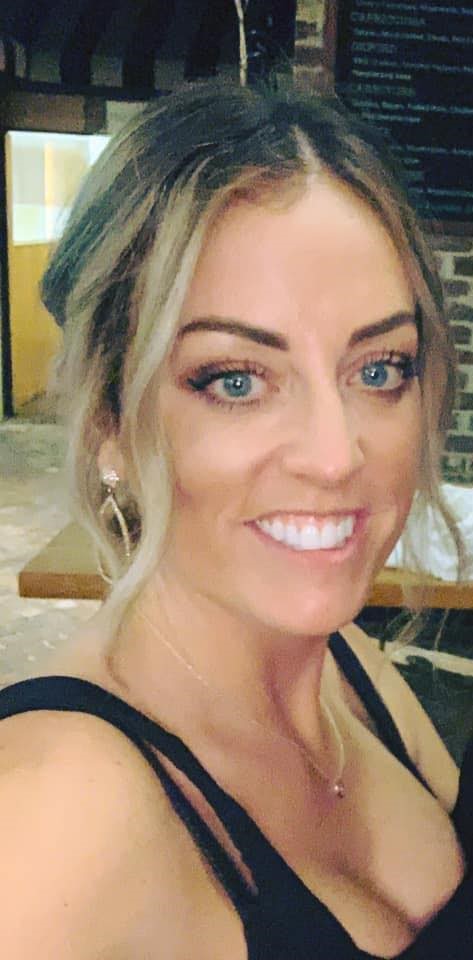 Kimberley Lloyd is a Music Teacher, Choral Conductor and String Director at Trinity College in East Perth. She is an experienced music educator having taught in Scotland, America and Australia in Early Childhood, Primary and Secondary settings. Along with her Bachelor of Education in Music with Honours from the Royal Conservatoire of Scotland, Kimberley holds the Australian Kodály Certificate in Secondary Education and recently graduated from Holy Names University, California with a Masters of Music in Music Education with Kodály Emphasis.
Hilary Price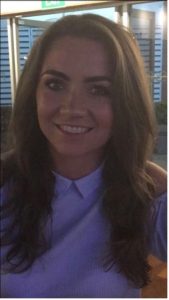 Hilary Price-Keegan teaches classroom music to students from Early Years through to Senior School, and is the Head of Choral at Presbyterian Ladies' College, Perth. Hilary holds a Music Education Degree from Trinity College, Dublin, a post-graduate Diploma from the Kodaly Institute of Music, Liszt Academy of Music, Hungary, and was recently awarded the highest Honours in Masters of Music, in Music Education (with a Kodály emphasis), from Holy Names University, California. Hilary has recently taken on the role of directing the Irish Choir of Perth, and enjoys presenting and sharing ideas with music teachers around the world.
Geraldton – Click here to view the timetable for Geraldton
Mirelle Hopwood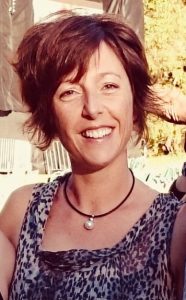 Mirelle has taught classroom music, choirs and bands at Churchlands SHS's GATE music program since 2001. Since 2012 she has co-directed the WA Massed Choir Festival in which thousands of primary school aged students come together to sing at Perth Concert Hall. Mirelle is a passionate advocate of the Kodaly methodology and uses it across all aspects of her professional life. Mirelle loves gardening, cooking, eating and her Airedale Terrier, Miss Potts.
Kalgoorlie – Click Here to view the timetable for Kalgoorlie
Jason Boron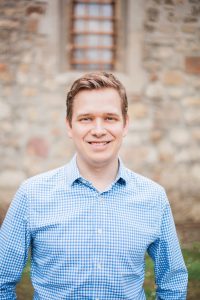 BMusEd (Hons) W.Aust., GradCertMus Qld., DipKodályMusEd, MA (Hons) Liszt. 
Jason Boron is a Lecturer in Music Education at Edith Cowan University, Australia. He is an experienced music educator having taught in early childhood, primary, secondary and tertiary settings. Jason is currently Vice-Chairperson of the Australian Society for Music Education and coordinates the Australian Kodály Certificate Course offered by Kodály WA. He is a regular presenter of papers and workshops at local, national and international conferences. Jason is a past recipient of the Sárolta Kodály Scholarship awarded by the International Kodály Society. He was recently awarded the ECU Vice-Chancellor's Staff Excellence Award for Innovative Teaching.
Rosalie Scott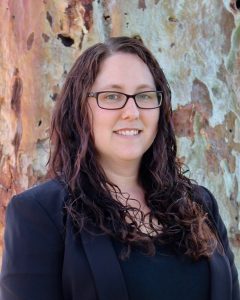 Rosalie Scott is a Music Teacher and Vocal Specialist working in Kalgoorlie at John Paul College and the International School of Music with children and adults of all ages. She has been a strong advocate for Kodály-based education since attending her first Australian Kodály Certificate course in 2008. Rosalie has completed the Primary and Secondary AKC and is currently an accredited AKC presenter. With a passion for singing and an interest in the power of singing to enhance educational outcomes, Rosalie welcomes any opportunity to share and explore her ideas and experience with fellow educators.
Mandurah – Click here to view the timetable for Mandurah
Gillian Archer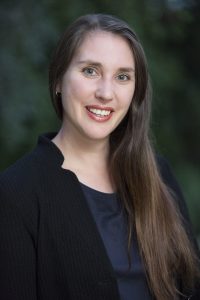 Gillian Archer is a music specialist at Piara Waters Primary School and enjoys creating music with the lower primary students. She has previously served on the Kodály committee as secretary for three years and has achieved her Australian Kodály Certification (Primary). Gillian studied her Masters in Connecticut with Dr John Feierabend and has received FAME certification in First Steps in Music and Conversational Solfege. Gillian's professional interests include embedding Indigenous perspectives in the music classroom, multicultural music and pedagogies, and teaching young children to sing.
Peter Shanhun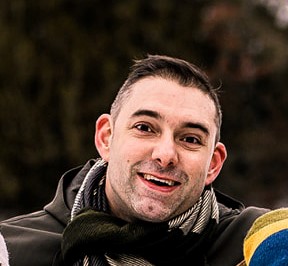 Peter Shanhun has 20 years of diverse teaching experience in almost every teaching context in Western Australia. Peter served as president of the Kodály Music Education Institute of Australia, Western Australian Branch from 2016–2017. He has completed the Australian Kodály Certificate in Primary Classroom, and a Masters in Kodály Music Pedagogy at the Kodály Institute of the Liszt Academy in Kecskemét. He is now Music Coordinator of a K-12 program at Foundation Christian College in Mandurah, and loving the 'Mandurah life' with his new rescue pup Daisy.
More info? CONTACT US
Kodály WA is committed to being COVID safe. Your health is our number one priority. Please DO NOT attend Kodály WA events if you are unwell or have cold/flu-like symptoms. Participants presenting with symptoms will be sent home to rest and recover.
Kodály WA events will adhere to current WA Government rules and regulations regarding venues and activities. Each event will have a specific COVID safety plan to meet the needs of the venue and nature of the event.