Events by Category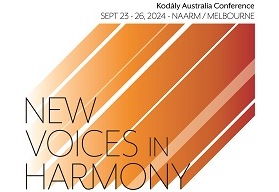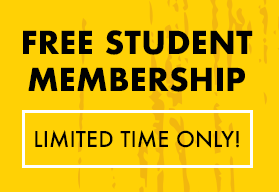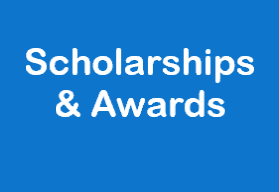 WA: Australian Kodály Certificate Course 2020
6 July 2020

-

10 July 2020
CANCELLED: Due to the uncertainty surrounding the novel coronavirus (COVID-19), Kodály WA has made the decision to cancel the Perth Australian Kodály Certificate Course for 2020.
We know that many of you will feel disappointed not to be able to continue your Kodály-inspired professional development this year, however the safety of our members and lecturing team is our highest priority.
Refunds to those who have already registered are currently being initiated and processed. I appreciate your understanding and patience as we work through a long list of registered participants.
To support our members in their continuing development, our Management Committee are considering ways that professional learning and resources can be provided to  via online platforms and social media. Please keep an eye out for updates via email and on our Facebook Page.
Looking ahead to the remainder of 2020, our Spring into Kodály event in November will at this stage continue as planned and preparation for the 2021 AKC Course is also well underway. Further information will be provided in the near future.
Whilst the immediate future may feel uncertain, I feel comfort knowing that each of us can draw upon the of colleagues and friendships formed through Kodály Australia to support the challenges we face as a profession at this time. Remember, as a united community we have the power to achieve remarkable things.
"We must look forward to the time when all people in all lands are brought together through singing, and when there is a universal harmony." Zoltán Kodály, 1937.
Jason Boron
President
Kodály WA
(Also known as the Kodály Music Education Institute of Australia, Western Australia Branch).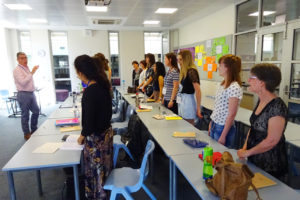 Have you heard?  Perth is hosting a full Australian Kodály Certificate Course in 2020. Plan to be there! Save the dates now!

Held over two blocks delivered across the term 1 and term 2 school holidays, a Primary and Secondary Level 1, 2 and 3, as well as an Early Childhood Level 1 teacher training course will be running in Perth 2020.
Successful completion will allow participants to complete Level 2 and 3 in subsequent years to fulfill the requirements of the Australian Kodály Certificate.
In addition, for the first time a Beyond the AKC Course will be offered for past graduates who hold an Early Childhood, Primary or Secondary Certificate. This program will include study of musicianship, conducting, philosophy, reflective-practice by outstanding internationally renown Kodály-inspired music pedagogues. This course is a must for those wishing to take their practice to the next level.
Dates:
Block 1 (5 days): Tuesday 14 April – Saturday 18 April, 2020.
Block 2 (5 days): Monday 6 July to Friday 10  July 2020
Final Special 10th Year of Kodály WA Concert: 6.00pm Friday 10 July, 2020.
*Participants must complete the full 10 days to be awarded their Certificate.
Course Teaching Team
Dr James Cuskelly (Beyond the AKC)
Réka Csernyik (Beyond the AKC, Choir)
Kate Thompson (Primary 1)
Susan Creese (Primary 2)
Tess Laird (Primary 3)
Daniel Crump (Secondary 1)
Rosalie Scott (Secondary 2)
Andrew Pennay (Secondary 3)
Course Supporting Information
For course information, including costs, please download the Course Brochure. Prospective participants and KMEIA members are encouraged to take advantage of the significantly discounted super early bird registration due 6 March 2020.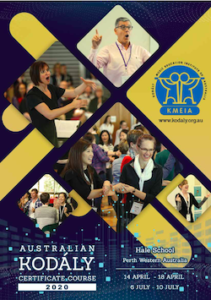 For more information, please contact the AKC Course Coordinator using the details below..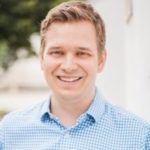 Jason Boron
AKC Course Coordinator