Events by Category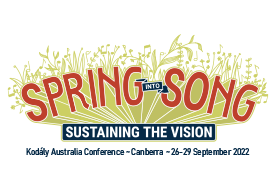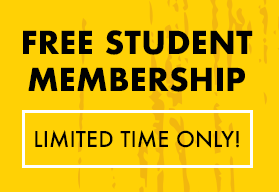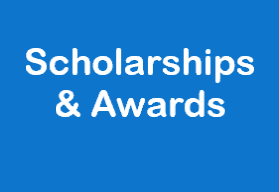 NSW: Australian Kodály Certificate 2018
17 April 2018 @ 8:30 am

-

20 April 2018 @ 4:30 pm
The NSW Branch of KMEIA will be running training towards the Australian Kodály Certificate (AKC) in 2018.
Levels offered are:
Early Childhood 1
Primary 1
Primary 2
Primary 3
Secondary 1
Each Level involves attending both the Autumn School (17-20 April) and the Winter School (10-13 July) as well an Extension Studies module which is completed either at the Choral Weekend (3-4 November) or via an online assignment.
Each level consists of 6 modules: Methodology, Cultural Materials, Teaching Techniques, Musicianship, Conducting and Extension Studies. The first 5 modules will be covered in the Autumn and Winter Schools.
Lecturers:
Early Childhood 1 – Julie Logan
Primary 1 – Catriona Turnbull
Primary 2 – Mary-Jayne Smit
Primary 3 – Susan Creese
Secondary 1 – Jason Goopy
Musicianship & Conducting – David Banney, Jason Goopy, Susan Creese, Catriona Turnbull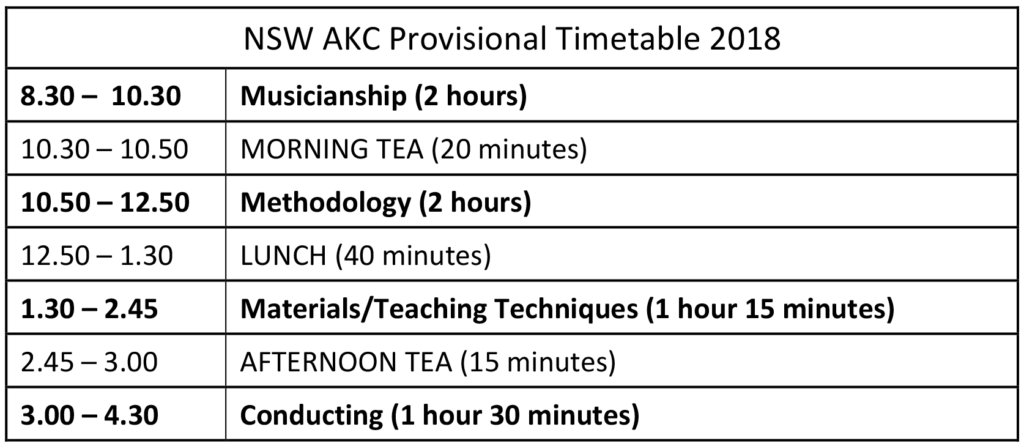 It is also possible to enrol in Musicianship and/or Conducting as stand-alone subjects. Please contact nsw@kodaly.org.au to register for stand-alone subjects.
Participants may choose to enrol in any course for assessment or non-assessment (audit), although only assessed courses will be eligible for credit towards the AKC.
PLEASE NOTE: Only subjects completed in the one calendar year will be eligible for credit towards the Australian Kodály Certificate.
Payment Plans are available upon application to the Treasurer Rose Bloom: kodaly.nsw@gmail.com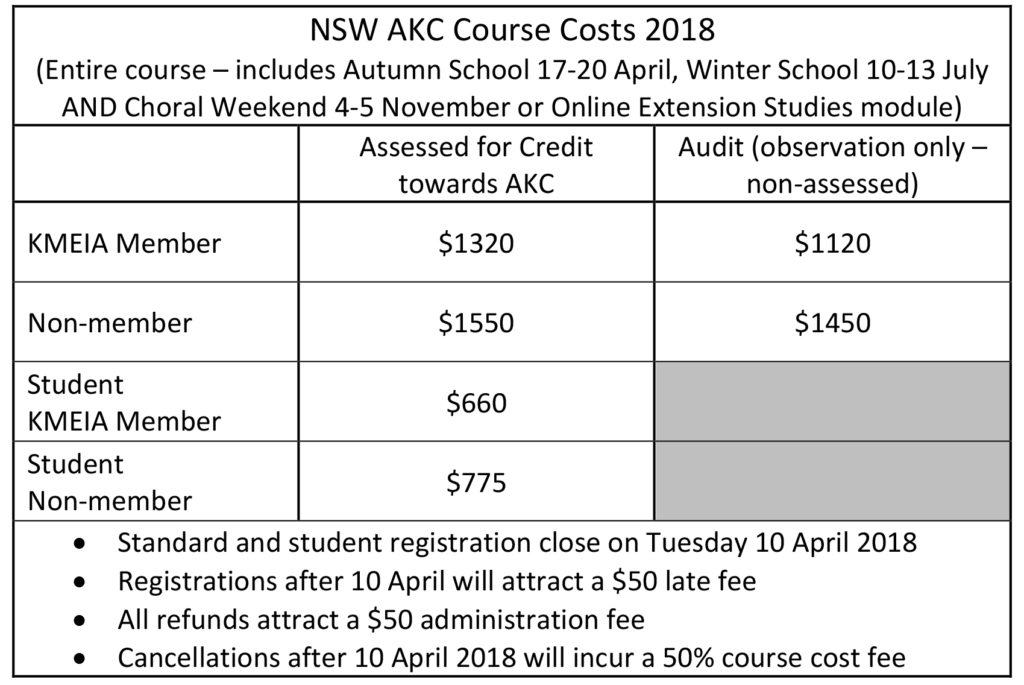 Click here for further information about Working Towards the AKC.
Click here to register for the NSW 2018 AKC.
Click here to download a pdf invoice to submit to your school for payment.