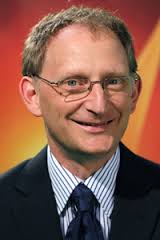 On behalf of the KMEIA community, I wish to congratulate Anthony Young on his recent conferment of the Doctor of Philosophy from the Queensland Conservatorium, Griffith University.
Anthony is Head of Classroom, Choral and Liturgical Music at St. Laurence's College, Brisbane. He is recognised as an Australian Kodály-inspired master teacher, an expert in male choral singing, and a respected liturgical music director. Anthony is revered for his passion, dedication and generosity, and in 2016 received an Excellence in Teaching Award from the Queensland College of Teachers. His research makes a significant contribution to Kodály-inspired music education. An abstract of Anthony's dissertation is below.
TEACHING BOYS MUSIC IN THE FIRST YEAR OF SECONDARY SCHOOL: discerning and improving attitudes of young male students to singing and learning in classroom music.
Teenage boys in the first year of secondary school were interviewed about their Kodaly influenced, voice based classroom music course with a view to improving the subject offering in terms of educational efficacy and popularity at the site of the research. Discourse analysis of the interview transcripts revealed that the singing aspect of the course was not as unpopular with the students as some research predicted. Indeed, they enjoyed singing and playing instruments. They enjoyed the cognitive challenge of rigorous music education.  The discourse analysis revealed that identity creation and friendship building in the first year of secondary schooling was more important to the students than the researcher had expected. Students enjoyed learning music by making music and advocated for more opportunities for paired and small group music making to have more opportunities to make friends, to learn about each other and to negotiate and construct their identities. The course was developed in line with the findings of the initial interviews in an action research framework. The study found that asking students about their learning and interrogating thoroughly what they say can assist in matching pedagogy to student needs. It found that practitioners should adopt a site and child specific, rather than a 'one size fits all' approach when applying pedagogical practices.
Please join me in congratulating Dr Young!
Best wishes
Jason Goopy
Vice President
KMEIA Inc.