Renée Heron
2022 Award Recipient for Excellence in Australian Kodály-inspired Music Education: Including Australian Aboriginal and Torres Strait Islander Peoples' Perspectives
Nominated by Sharon Meehan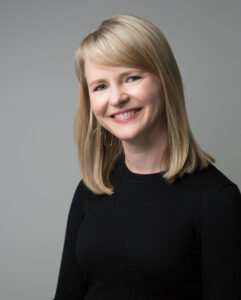 Renée Heron is currently the Artistic Director of The Yarra Voices and a primary classroom music teacher at Caulfield Grammar, Malvern Campus. In 2016-17, She had the privilege of attending the
Kodály
Institute of the Liszt Ferenc Academy of Music in
Kecskemét
, Hungary. Renée is a musicianship and methodology course lecturer for
Kodály
Australia, where she serves as President of the Victorian Branch and acts as a regular adjudicator and workshop presenter. She
also
holds a Bachelor of Music from the University of Queensland
majoring in Music Performance
, an
AMusA
on violin and a Master of Teaching from the University of Melbourne.
She
is a core member of Melbourne based chamber choir, Polyphonic
Voices
and a founding member of treble vocal ensemble Alta Collective.
Renée is passionate about diversity and representation in music education and
making sure all children can see their cultural and gender identities represented and celebrated in the music they perform, consume and participate in.
1. Demonstrated personal teaching and musical excellence
Renée is a dynamic music educator who is committed to pursuing excellence in her teaching practice. She is currently a classroom music teacher at Caulfield Grammar School and the founder and artistic director of The Yarra Voices, a children's choir based in Naarm (Melbourne). Renée is one of Melbourne's leading practitioners of the Kodály music education philosophy and has facilitated Kodály-inspired presentations and workshops at local, national and international levels. She holds an Australian Kodály Certificate in Early Childhood Music and a diploma in Kodály Music Education with distinction from the Kodály Institute of the Liszt Ferenc Academy of Music in Kecskemét, Hungary. Renée is a talented musician in her own right and has received a Bachelor of Music (hons – music performance) from the University of Queensland and an AMusA (award with distinction) in violin. She is an accomplished singer and is a core member of two of Melbourne's finest chamber choirs, Polyphonic Voices & Alta Collective.  
2. Demonstrated contribution of work to Australian Kodály-inspired music education
Renée has served on the Kodály VIC committee for 8 years and is currently the Victorian state president. She is an accredited lecturer in the Australian Kodály Certificate and regularly lectures for Kodály VIC in the primary methodology & pedagogy course. She has also given lectures about Kodály-inspired music teaching at the University of Melbourne and is currently a teaching associate at Monash University. Renée is passionate about representation, diversity and inclusion in music education and is currently the convenor of the Reconciliation Committee on Kodály Australia's National Council.  
3. Demonstrated impact of work on Australian Kodály-inspired music education
Renée founded The Yarra Voices in 2018 after observing a lack of choral opportunities for children in the inner northern suburbs of Melbourne. Her vision for The Yarra Voices is to provide a quality music education and choral experience for local children from all backgrounds with a love of singing. These programs have quadrupled in size since they were founded which is testament to Renée's vision, passion and the people-first approach she takes in her teaching. In her work with Yarra Voices, Alta, and in the classroom, she is known for her forward thinking and equitable programming of women composers, and she has shared this work with the Australian Kodály community in her well attended 'I am Woman, Hear Me More' workshops. 
This passion for social justice has also led to significant contributions in the area of reconciliation for Kodály Australia. She was the behind-the-scenes driver of Kodály Australia's first national series of workshops, 'Including First Nations Perspectives in the Music Classroom', and is a tireless advocate for facilitating reconciliation and enhancing cultural responsiveness in music education in her role as convenor of the Reconciliation Committee. Renée is committed to connecting her students and choristers with Aboriginal and Torres Strait Islander perspectives in her teaching and programs by facilitating workshops and excursions with local First Nations Elders, musicians & artists. This has also influenced her work with The Yarra Voices where she has worked alongside members of the local Aboriginal community to include Wurundjeri Woiwurrung perspectives, culture and language in the choir programs.  
4. Potential model for others
Renée offers an outstanding model of continually thoughtful, reflective and progressively minded Kodály-inspired pedagogy in Australia. Renée doesn't just 'talk the talk' in regard to reconciliation and feminist practice, she walks the walk. Her tireless advocacy for the music of female composers, and her vital work towards centring Indigenous perspectives in a range of contexts (schools, choirs, and communities such as Kodály Australia) has made significant impact on those around her and offers an inspiring example of the potential impact of one passionate teacher.     
Awards for Excellence
Latest News
It is with great sadness that we inform our community of the passing of Honorary Life Member Gabrielle Emery-Reece. Gabrielle made a significant contribution to Kodály Australia through both the Queensland Branch and National Council as a committee member, Vice President …
Read more →
On behalf of Kodály Australia, I write to thank you for your support this year and offer our best wishes for the festive season. I trust that your work for this year is nearing completion and that you will soon …
Read more →
The Kodály Australia National Council were delighted to receive impressive applications and nominations for the 2022 Awards for Excellence in Australian Kodály-inspired Music Education. It was inspiring to see a high number of peer-nominations across each of the five categories. …
Read more →
I am humbled to be elected as President of the Kodály Music Education Institute of Australia. The President along with members of the National Council provide leadership and governance of our association. I look forward to working with the 2022-2024 Council members …
Read more →
On behalf of Kodály Australia, I write to thank you for your support this year and offer our season's greetings. I trust your work has now wrapped up for the year, and you are celebrating the festive season with family …
Read more →