2016 Scholarship and Award Recipients
Australian Kodály Scholarship
Jodie O'Regan
South Australia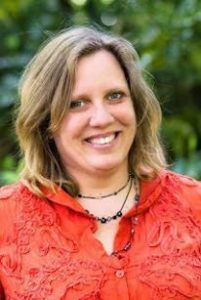 Jodie is an Adelaide based singer, conductor, teacher and composer. She specialises in working with adult community choirs, and is passionate about the opportunity choirs offer for music education. She runs several groups in Adelaide and is sought after to run ad hoc choirs at folk festivals in South Australia and Victoria. While studying at the University of Queensland Jodie fell in love with the Kodály philosophy and has adapted the practices to work with adults. Jodie sings in a seven voice gospel group, a folk duo with her husband and Adelaide based touring opera company Co-Opera.
Click here to view Jodie's report, and resource Singing the Dots. 
Enid Scott Conference Award
Patricia Casey
Queensland Branch: Mackay Chapter Founding Member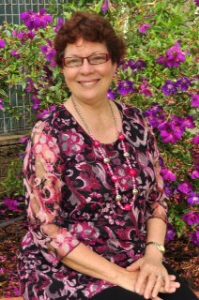 Patricia, known as Tricia, has been an active member of KMEIA for over 30 years. She was among the first teachers in regional Queensland to attend the innovative Department of Education 10-week course in Kodály inspired teaching, followed by two years of Judy Johnson's community teacher education courses in Brisbane. Tricia wanted to know more and be part of this movement. On 13 October 1990, a meeting was held at her home and the Mackay Chapter of KMEIA was formed. Tricia was elected inaugural Treasurer and held this position for many years and meetings continued to be held at Tricia's house for well into the 2000's. The new Chapter immediately began planning to hold fun days for the Mackay students in addition to the 'Winter Schools' for teachers. They engaged respected Kodály leaders including David Jorlett, Dr Edward Bolkovac and Judy Johnson to visit and lecture in Mackay. They even managed to have visits from Lois Choksy and Denise Bacon. Tricia was the administrator for the inaugural KMEIA Mackay Choral Festival (now in its 24th year) and soon became the co-ordinator for 10 years – some of these years she was also the Treasurer. Even after retiring from these positions, she remained on the committee and helped out with catering, press releases and organising gifts for conductors and accompanists. Tricia enjoys making resources that brings teaching alive. She has produced several different resource books and aids, and has been asked to present at conferences to share her ideas. Another love of Tricia's is to photograph and record memories. She has undertaken the challenge of recording the history of the Chapter's growth over the years. She has made two large scrapbooking albums which are filled with newspaper articles, photos and relevant information. Over the years, Tricia has graciously offered her home for people who travel to Mackay to lecture or to attend lectures. Tricia's longstanding voluntary service to the Australian Kodály movement is an inspiration for us all and future generations.
Patricia reflected the following on Enid:
I got to know Enid very well when I attended my first (of many) summer school back in the late 80's and early 90's and Enid was Boarding "Mother" to us all.  Her help at Clayfield Boarding school and later at Banyo, certainly made my stay easier and let me concentrate on my studies. She was such a support, not only to me but others, when we were missing our kids, struggling from being away from our families and having to contend with assessment pressures. I continued to keep in contact with Enid, over the many years in between, either at conferences or with Christmas newsletters and she stayed with my family on one of her trips North. She was a wonderful, tireless worker for the KMEIA movement. Enid was such a selfless giver to everyone she came into contact with and every task that was asked of her.
Scholarships and Awards
Latest News
The Kodály Australia National Council were delighted to receive impressive applications and nominations for the 2022 Awards for Excellence in Australian Kodály-inspired Music Education. It was inspiring to see a high number of peer-nominations across each of the five categories. …
Read more →
I am humbled to be elected as President of the Kodály Music Education Institute of Australia. The President along with members of the National Council provide leadership and governance of our association. I look forward to working with the 2022-2024 Council members …
Read more →
On behalf of Kodály Australia, I write to thank you for your support this year and offer our season's greetings. I trust your work has now wrapped up for the year, and you are celebrating the festive season with family …
Read more →
It is an honour to introduce you to the 2022 Awards for Excellence in Australian Kodály-inspired Music Education. These awards aim to recognise members of our community who in the past two years have made an exceptional contribution and impact …
Read more →
Kodály Australia promotes and facilitates reconciliation with Aboriginal and Torres Strait Islander Peoples. As part of our journey in reconciliation, we have updated our membership registration to include the following voluntary questions: I'm an Aboriginal or Torres Strait Islander Person: …
Read more →