Julia Piggin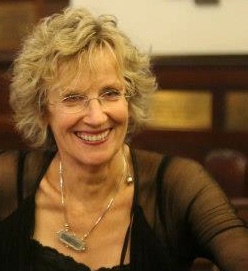 Julia is a music graduate of the University of Melbourne as a chief study piano student under Max Cooke and second study composition student under Bernard de Oliveira. Inspired and guided by the lunchtime recitals of Margaret Schofield, and the choral direction of Keith Humble, Julia has performed as an accompanist throughout her professional working life, initially with the Monash Uni Choral Society and for many years, as chief accompanist with Young Voices of Melbourne.
Her early musical influences in the world of Kodály-based teaching methodology have been Jean Heriot, Marion Stafford, and Mark O'Leary in Melbourne and James Cuskelly in Brisbane. She has studied privately with Piroska Varga, herself a graduate of the Liszt Academy
A private study tour of the Franz Liszt Academy, the Kodály School in Kescemet and the Kodály Institute in 2003 confirmed a quality of teaching, previously unseen in Melbourne. The musical skills of the students and the richness of the choral sound with such immaculate rhythmic precision remain unforgettable.
Julia has been member of the Victorian Branch Committee of KMEIA since the year 2001, making a pivotal contribution in the conception and delivery of many successful events on the Victorian calendar, including the establishment of the annual Autumn Seminar. She has been a key contributor to the development of the Kodály Primary Teacher Training course in Victoria also presenting courses in South Australia and NSW and workshops in regional Victoria and in Tasmania.
"Julia's workshop presentations are engaging and well researched, solidly embedded in Kodály philosophy while demonstrating originality of thought and application to the greater world of music. She currently teaches at Scotch College and is generous in providing mentorship and opportunities for teachers to observe her work. Julia provides an excellent example as a fine musician and accompanist in her own right and is called upon to accompany at many KMEIA Victoria events and concerts. The "Sound to Symbol" workbooks written by Julia are an excellent resource for the Kodály based music classroom."
Susan Searle, KMEIA National Conference, 2016
Julia remains a student of life in general and the Kodály approach to music education in particular. A well executed short macchiato, never too far away, assists with this.
Honorary Life Members
Latest News
It is with great sadness that we inform our community of the passing of Honorary Life Member Gabrielle Emery-Reece. Gabrielle made a significant contribution to Kodály Australia through both the Queensland Branch and National Council as a committee member, Vice President …
Read more →
On behalf of Kodály Australia, I write to thank you for your support this year and offer our best wishes for the festive season. I trust that your work for this year is nearing completion and that you will soon …
Read more →
The Kodály Australia National Council were delighted to receive impressive applications and nominations for the 2022 Awards for Excellence in Australian Kodály-inspired Music Education. It was inspiring to see a high number of peer-nominations across each of the five categories. …
Read more →
I am humbled to be elected as President of the Kodály Music Education Institute of Australia. The President along with members of the National Council provide leadership and governance of our association. I look forward to working with the 2022-2024 Council members …
Read more →
On behalf of Kodály Australia, I write to thank you for your support this year and offer our season's greetings. I trust your work has now wrapped up for the year, and you are celebrating the festive season with family …
Read more →