Jill Green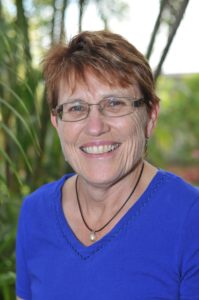 Jill Green has been active on the Mackay Branch of KMEIA since its inception in 1990.
Since 1996, she has held the positions of President and Vice President almost continuously and has always been active on sub-committees in organising their Winter Schools, annual Choral Festival and Professional Development courses.
In recent years, Jill has been the driving force in the organisation of professional development for local music teachers in the Mackay district.
Jill is a music teacher dedicated to excellence in music teaching and to the very philosophies of Kodaly, which were to provide musical experiences for all, nurturing a love and passion for music and music-making.
Jill is a living example of this in her every day teaching and has built a program of music excellence at her school, Fitzgerald State School, where she has been fortunate to spend the majority of her career as the music specialist.
Jill has been a driving force in the Mackay Chapter of KMEIA, and is one of the reasons why this regional chapter is still operating so successfully.  Her dedication to attending meetings, sub-committee meetings, and working behind the scenes in organising workshops, festivals and conferences, has been instrumental in the life of this Chapter.
Jill is also committed to encouraging, developing and mentoring our young and inexperienced music specialists in our region, through providing mentoring opportunities, regular music network meetings, and valuable professional development courses that expose these teachers to the values of the Kodaly approach to music teaching.
Jill was awarded her Australian Kodaly Certificate in 2008 and was a member of the KMEIA National Council Committee in 2011.  She was a finalist in the Queensland College of Teachers Excellence in Teaching Awards for Outstanding Contribution to Teaching in 2017.
Linda Miller
Honorary Life Members
Latest News
It is with great sadness that we inform our community of the passing of Honorary Life Member Gabrielle Emery-Reece. Gabrielle made a significant contribution to Kodály Australia through both the Queensland Branch and National Council as a committee member, Vice President …
Read more →
On behalf of Kodály Australia, I write to thank you for your support this year and offer our best wishes for the festive season. I trust that your work for this year is nearing completion and that you will soon …
Read more →
The Kodály Australia National Council were delighted to receive impressive applications and nominations for the 2022 Awards for Excellence in Australian Kodály-inspired Music Education. It was inspiring to see a high number of peer-nominations across each of the five categories. …
Read more →
I am humbled to be elected as President of the Kodály Music Education Institute of Australia. The President along with members of the National Council provide leadership and governance of our association. I look forward to working with the 2022-2024 Council members …
Read more →
On behalf of Kodály Australia, I write to thank you for your support this year and offer our season's greetings. I trust your work has now wrapped up for the year, and you are celebrating the festive season with family …
Read more →