Gail Godfrey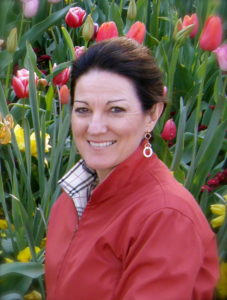 Gail Godfrey has made an impressive contribution to the leadership and management of the Kodály Music Education Institute of Australia Incorporated (KMEIA Inc) and the Australian Kodály movement over many years.
Most significantly, Gail is the co-founder of KMEIA's do re mi Music for Children early childhood music education program (originally called Music for Children) initially offered by the QLD, VIC and NSW Branches. do-re-mi Music for Children has been one of Gail's burning passions and she co-wrote the core curriculum of the program for children from birth to 7 yrs. Gail has lectured and mentored teachers in methodology, materials, practicum and research for their Australian Kodály Certificates and do-re-mi Teacher accreditation. She introduced do-re-mi teachers to childcare centres and brought daily music experiences to centres of all ages and stages of development. Gail was also the Queensland Coordinator of do-re-mi Music for Children from 1996-2000 and National Coordinator from 1997-2010.
Gail has been active in both the Queensland Branch and later serving on the National Council. She served initially as a member of the KMEIA Queensland Committee from 1996-1998. In 1997 Gail was elected to the National Council and served for 15 years. In 2007 Gail was elected National President and remained in that leadership role until 2011. Gail supported innovation and addressed many practical matters using her substantial business experience in management and leadership. Her deep commitment led to new directions for administration, financial management and strategic direction. One of these projects was establishing a link with the University of New England at Armidale for AKC postgraduate credit and she was also instrumental in the establishment of KMEIA's Western Australia Branch. From 2012, as Immediate Past President, then Vice President the following year, and in related leadership roles, Gail continued to give over and above the usual hours required of Councillors.
In addition, Gail's career has involved a significant contribution to the Australian Kodály community through her undertaking of substantial roles in the service of Kodály music education in her school based career, her private music centre, her university teaching career, and her five years (2010-2014) lecturing in Early Childhood Music Education with the Cuskelly College of Music.
Gail was recently awarded the 2019 International Katalin Forrai Award for her outstanding contribution to Kodály-inspired early childhood music education. She was presented with this prestigious award at the 24th International Kodály Symposium held in Kuching, Sarawak, Malaysia.
In recognition of substantial service to KMEIA and contribution to the Australian Kodály movement, congratulations to Gail Godfrey, awarded 2019 Honorary Life Membership.
Honorary Life Members
Latest News
It is with great sadness that we inform our community of the passing of Honorary Life Member Gabrielle Emery-Reece. Gabrielle made a significant contribution to Kodály Australia through both the Queensland Branch and National Council as a committee member, Vice President …
Read more →
On behalf of Kodály Australia, I write to thank you for your support this year and offer our best wishes for the festive season. I trust that your work for this year is nearing completion and that you will soon …
Read more →
The Kodály Australia National Council were delighted to receive impressive applications and nominations for the 2022 Awards for Excellence in Australian Kodály-inspired Music Education. It was inspiring to see a high number of peer-nominations across each of the five categories. …
Read more →
I am humbled to be elected as President of the Kodály Music Education Institute of Australia. The President along with members of the National Council provide leadership and governance of our association. I look forward to working with the 2022-2024 Council members …
Read more →
On behalf of Kodály Australia, I write to thank you for your support this year and offer our season's greetings. I trust your work has now wrapped up for the year, and you are celebrating the festive season with family …
Read more →