Anne O'Regan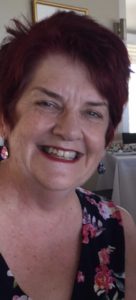 Anne O'Regan has served KMEIA on the QLD committee and delivered many workshops and presentations for other teachers in Qld.  She has been considered a mentor and excellent example of a music educator while promoting the Kodaly philosophy. Her influence on curriculum development and implementation in Queensland has left a lasting legacy.
Anne O'Regan was a member of the Pilot scheme in Queensland out of which the Pilot Music Program was developed. It involved 3 schools- Moorooka State School, Yeronga State School and Mitchelton State School. Each of these schools had a separate Infant School at the time. Anne joined the program mid-1978.
Anne was on the working party as well as being the teacher who was filmed for the Tune In Project, funded by PCAP (Priority Country Area Program), which was designed for students and schools who had no access to a music teacher
Anne lectured at some of the 10 week courses to train general classroom teachers to become music teachers. She also worked on developing a music syllabus in Queensland after the Pilot Scheme.
Anne was later employed as the implementation officer for the Qld Arts Syllabus (Music) in 2002. She helped many music teachers understand the new syllabus and inspired them to teach Music in a sequential, developmental way.
Anne was chosen by the KMEIA Queensland to be filmed with her classes for the current Step Up with Music DVD Project.  These video clips were also used to provide DVDS to Qld Schools of Distance Education for their Years Three and Four students.
Anne's presentations and workshops for KMEIA Queensland have always been well received by participants. Her practical, musical approach is inspiring.
Anne served on the KMEIA Queensland Branch committee as a general committee member in 2001 and 2002.
Honorary Life Members
Latest News
It is with great sadness that we inform our community of the passing of Honorary Life Member Gabrielle Emery-Reece. Gabrielle made a significant contribution to Kodály Australia through both the Queensland Branch and National Council as a committee member, Vice President …
Read more →
On behalf of Kodály Australia, I write to thank you for your support this year and offer our best wishes for the festive season. I trust that your work for this year is nearing completion and that you will soon …
Read more →
The Kodály Australia National Council were delighted to receive impressive applications and nominations for the 2022 Awards for Excellence in Australian Kodály-inspired Music Education. It was inspiring to see a high number of peer-nominations across each of the five categories. …
Read more →
I am humbled to be elected as President of the Kodály Music Education Institute of Australia. The President along with members of the National Council provide leadership and governance of our association. I look forward to working with the 2022-2024 Council members …
Read more →
On behalf of Kodály Australia, I write to thank you for your support this year and offer our season's greetings. I trust your work has now wrapped up for the year, and you are celebrating the festive season with family …
Read more →