Events by Category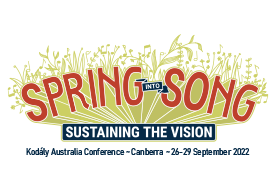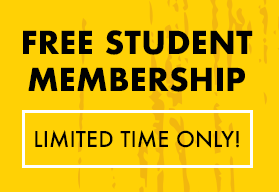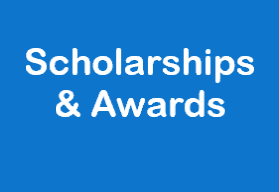 Margaret Smith AKC Scholarship
1 January 2020

-

13 March 2020
The Margaret Smith AKC Scholarship provides financial assistance for music educators to pursue studies towards the Australian Kodály Certificate. Kodály NSW is offering four scholarships to attend the NSW AKC Course in 2020. One full scholarship ($1500 value) is available for a music educator working in rural NSW, one full scholarship ($750 value) for a tertiary student and a further two half scholarships ($750 value each) for NSW music educators. The NSW AKC Course is held in 3 blocks – Autumn School, Winter School and Choral Weekend (see dates below). Completion of all 3 blocks is required to achieve one level of the AKC. Upon successful completion of 3 levels of the same specialisation, (Early Childhood, Primary or Secondary), candidates may apply for the Australian Kodály Certificate. This scholarship covers fees for one level of the AKC held in NSW.
Margaret Smith (1932-2016)
Inspired by Deanna Hoermann (founder of Kodály Music Education Institute of Australia), Margaret completed the AKC in 1991 and served as a board member of the National KMEIA for over 20 years. Margaret's legacy to Kodály Music Education in NSW is incomparable as she reinvigorated the NSW branch in the 1990's and continued as President for 10 years. Thanks to her tireless work in 1997, the first NSW AKC course was set up in Sydney, and she continued to coordinate, teach and cater for Kodály candidates from all over Australia until 2011.
As a country girl herself, Margaret always empathised with the challenges faced by country schools in finding qualified music teachers and gave extra support to country teachers to facilitate their Kodály training. Margaret's huge heart and intellect always made the big things possible. Her great service will long be remembered and admired. We are pleased to offer this scholarship in Margaret's memory and honoured to be able to advance her vision by facilitating quality Kodály-based music education for teachers in NSW, particularly those working in rural areas.
How to apply
•   Complete the application form at https://tinyurl.com/MSmithAKCScholarship2020 by Friday 13 March 2020
•   Include a written reference supporting your application – either upload in the application form or email to nsw@kodaly.org.au by Friday 13 March 2020.
Criteria
Each application will be assessed according to the following criteria:
•   current financial member of Kodály NSW at the time of application
•   interest in and understanding of the Kodály philosophy
•   commitment to continued professional development as a music educator
•   ability and willingness to promote the goals and philosophies of Kodály Australia
•   planned implementation of skills and knowledge gained
Scholarship recipients will also be required to submit an article outlining insights they have gained for the Kodály NSW newsletter. The article should be emailed to nsw@kodaly.org.au no later than Monday 12 October 2020.
Important Dates
Applications close                               Friday 13 March 2020
Early Bird Registration closes           Friday 21 February 2020
NSW AKC Autumn School                  Tuesday 14 April – Friday 17 April 2020
NSW AKC Summer School                 Tuesday 7 July – Friday 10 July 2020
NSW AKC Choral Weekend               Saturday 29 August – Sunday 30 August 2020
Article Submission                              Monday 12 October 2020