Events by Category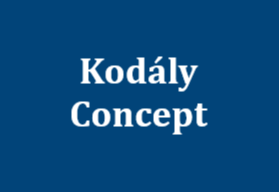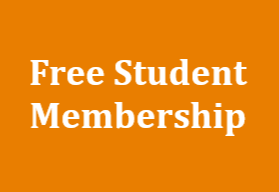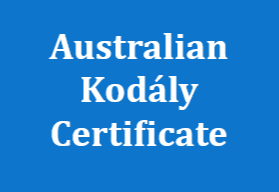 NSW: AKC Primary Levels 1 and 2 Winter School*
12 July 2016 @ 8:30 am

-

15 July 2016 @ 5:00 pm

$600
LECTURERS
Primary Level 1 Methodology: Kate Thompson
Primary Level 2 Methodology: Mary-Jayne Smith
Musicianship – Beginners (Levels 1-3): Susan Creese, Intermediate (Levels 4-5): Réka Csernyik
Conducting – Beginners (Levels 1-3): Susan Creese, Intermediate (Levels 4-5): Réka Csernyik
DATES:   Winter School (Days 5-8) Tuesday 12 July – Friday 15 July
TIME: 8:30 – 5:00 pm daily
Modules: Methodology, Materials, Teaching Techniques, Musicianship and Conducting
*In order to complete either Primary Level 1 or Primary Level 2 of the Australian Kodály Certificate participants must complete the full 8 days and also complete 10 hours of Extension Studies either in the form of an online assignment or Choral Weekend
COSTS – WINTER SCHOOL (26 hours BOSTES accredited PD)
Members: $600 (must be members when registering)
Non-members: $700
Student Members: $300 (must be members when registering)
Student non-members: $350
Click here to register for Primary Level 1 (Winter)
Click here to register for Primary level 2 (Winter)
Click here to register for Musicianship and Conducting modules ONLY
INVOICES: Download your AKC Winter School Invoice below:
20160712 INVOICE Code AKC Winter School
20160712 INVOICE AKC Winter School Conduct & Music ONLY
If you wish to enroll for single subjects (Methodology, Musicianship or Conducting) please email nsw@kodaly.org.au to register.
Not a member? Go to www.kodaly.org.au and click on Membership
*CANCELLATION POLICY
If you need to withdraw from the course, please inform us via email or phone no later than 21 days prior to the day of the scheduled workshop or course.
KMEIA NSW Br Inc reserves the right to cancel or reschedule any workshop or course that does not meet the minimum number of participants.
If KMEIA NSW Inc cancels a workshop, paid registrants will be given full refunds.
Information about any rescheduled workshop will be posted on our website at www.kodaly.org.au
All registrations will incur a non-refundable cancellation fee of $50 unless the course is cancelled by KMEIA NSW.
Cancellations made prior to Tuesday 21st June 2016 will receive a 50% refund.
No refunds will be provided if participants cancel after Tuesday 21st June 2016.
Total Course Cost
MEMBERS: $1320 (Autumn School $600 + Winter School $600 + Ext Studies $120)
NON-MEMBERS: $1540 (Autumn School $700 + Winter School $700 + Ext Studies $140)
FULL TIME STUDENTS: 50% of FULL RATE